2021 NFL Mock Draft
Updated April 29th
2021 NFL Draft Prospect Rankings:
Quarterback | Running Back | Wide Receiver | Tight End | Offensive Tackle | Offensive Guard | Center
Defensive Tackle | Defensive End | Outside Linebacker | Inside Linebacker | Cornerback | Safety
NFL Mock Draft 2021:
Picks 1-20 |  Picks 21-32 | Round 2 | Round 3

1. Jacksonville Jaguars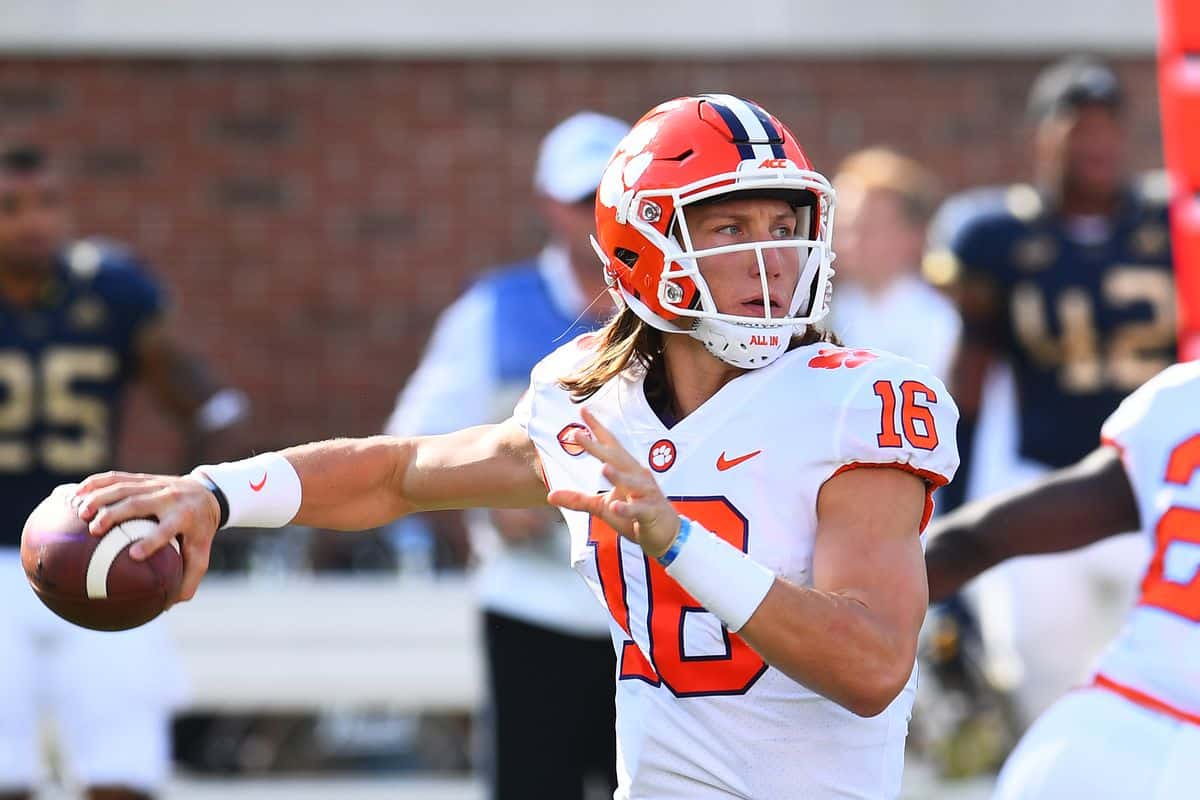 Trevor Lawrence, QB, Clemson
Wall to wall top pick. All of his teammates went to his 21st birthday party.
2. New York Jets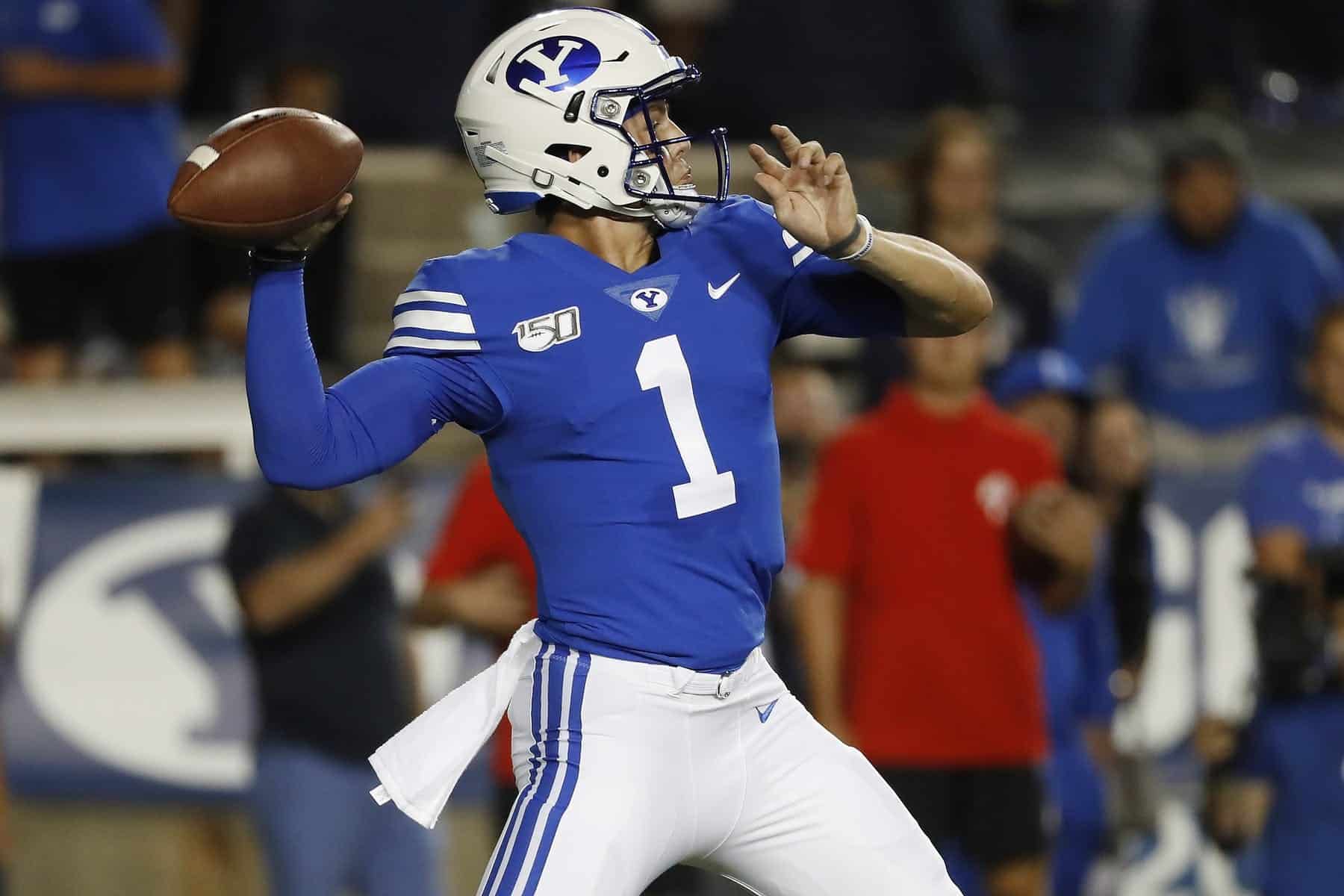 Zach Wilson, QB, BYU
Wilson seems like a lock here due to reports of lots of contact between him and the team in the last few months.
3. San Francisco 49ers (from Miami)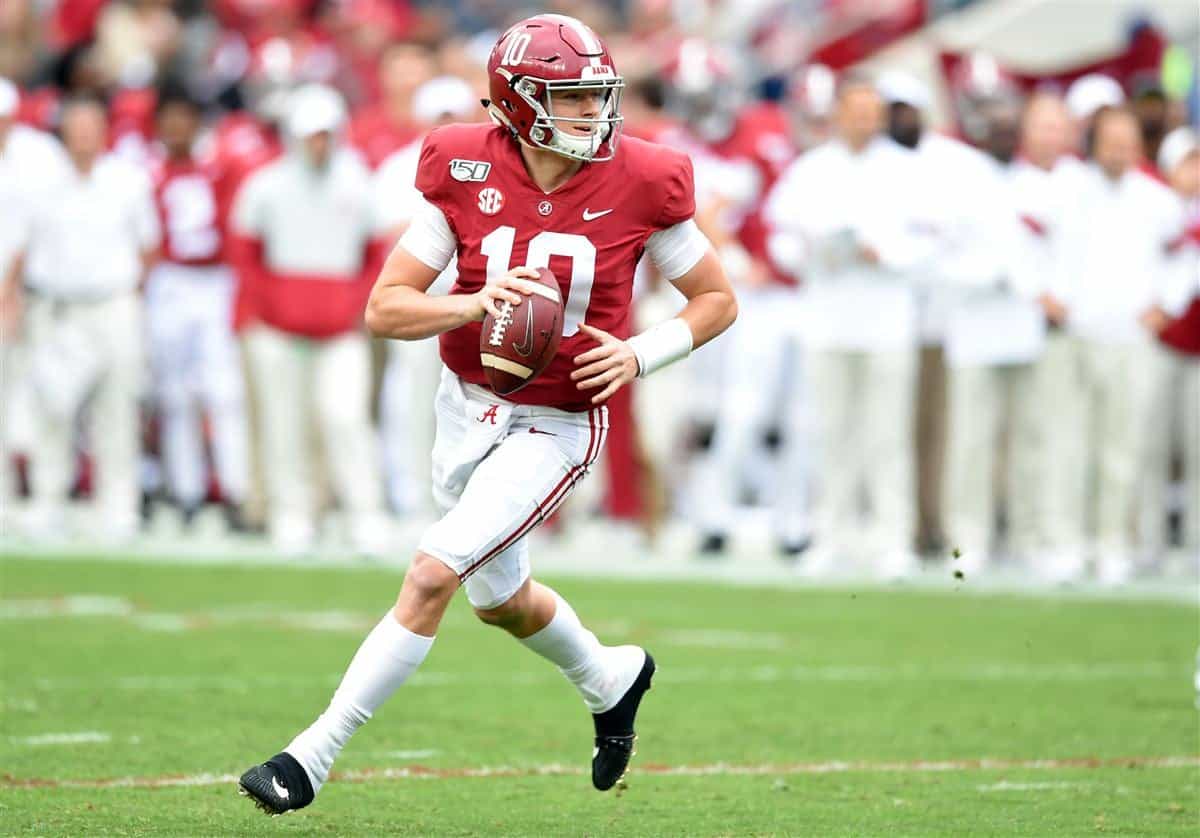 Mac Jones, QB, Alabama
Mac Jones has been the focus of a "woke Fatwa" ever since the Dan Orlovsky comments on Justin Fields. Particularly on the NFL Network, he is being trashed by "analyst" (activist?) in a misguided attempt to defend and lift up Justin Shields. Here is the story of Mac Jones season: https://www.pff.com/news/college-football-alabama-crimson-tide-qb-mac-jones-best-in-cfb-history
Joe Burrow was the consensus 2020 #1 overall pick after having the "best college quarterback season ever". Not saying Mac Jones is a better prospect, but consider: For their final year in college– Mac Jones had a better completion percentage. Better TD/INT ratio. Better Passer Efficiency Rating. Better Yards per Attempt. Better Adjusted Yards per Attempt (Google It). LSU had the best O-line in college that year, and yes, Alabama's was exceptional as well. Both had great RB's. Mac Jones didn't have Jerry Jeudy (drafted the year before), nor Waddle (injured), and LSU had two legit superstar WR's to Alabama's one. 

4. Atlanta Falcons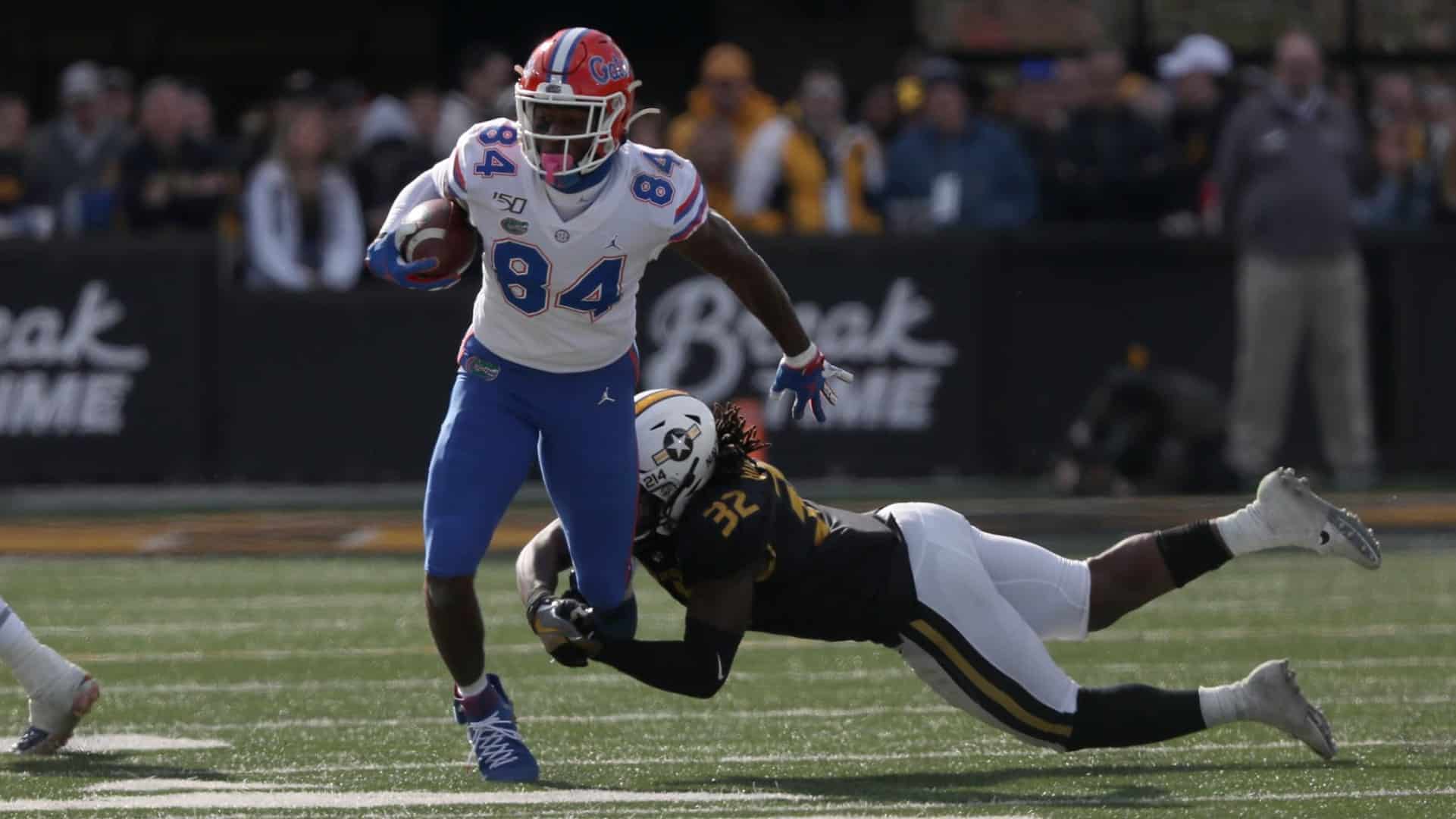 Kyle Pitts, TE, Florida
Ryan should be the QB for the next two years for a number of reasons, most notably that he is still very, very good. The new HC loves using the tight ends in creative ways, and often. Pitts makes this offense truly dynamic.

5. Cincinnati Bengals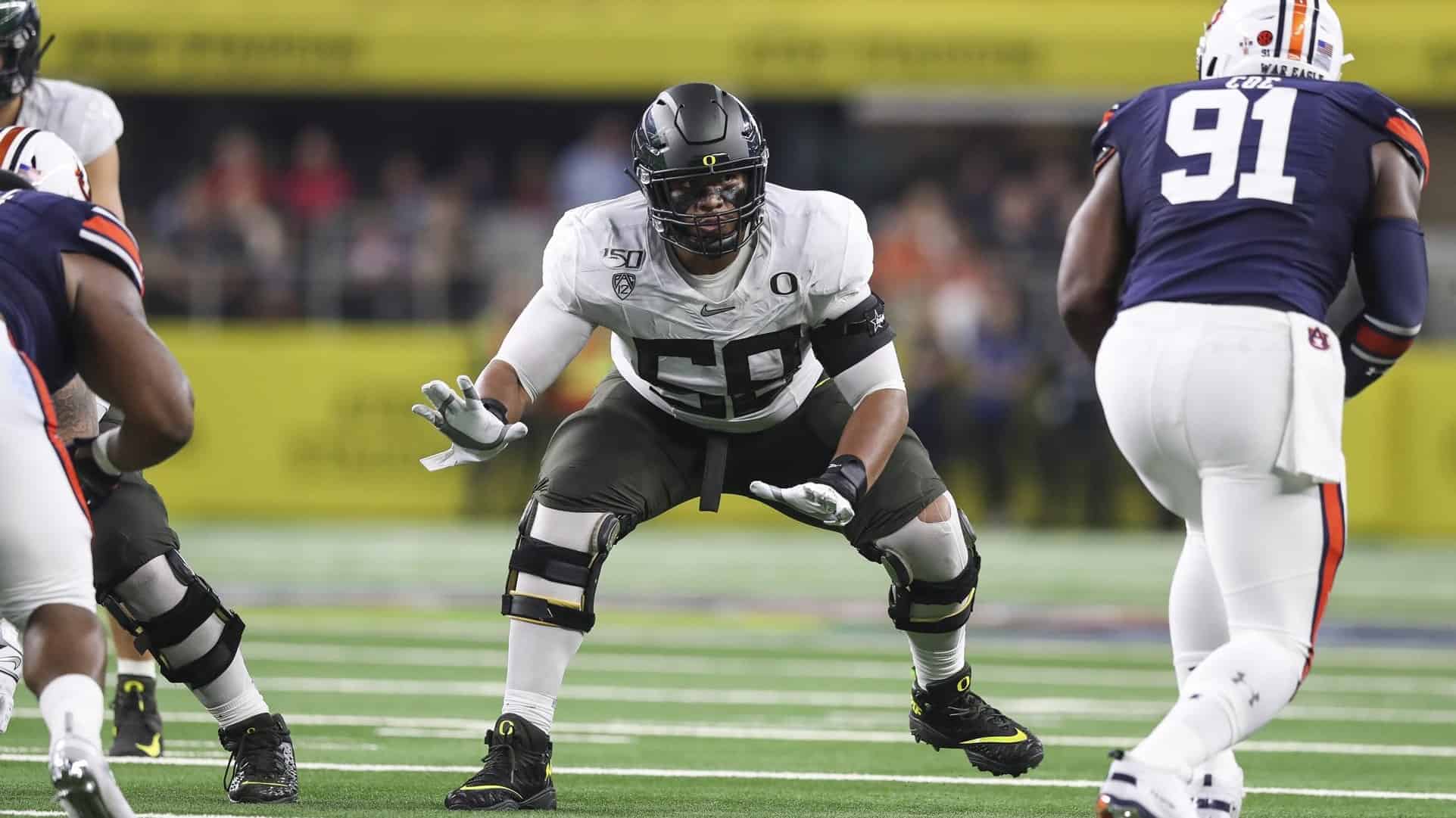 Penei Sewell, OT, Oregon
The Bengals will surely have some trade offers for this pick, but it would almost criminal for them to move out of this pick if Sewell is available. They have done some work on the O-line in free agency, but they absolutely need to find a top level prospect at left tackle in this draft, and moving down won't allow that.

6. Miami Dolphins (from Philadelphia)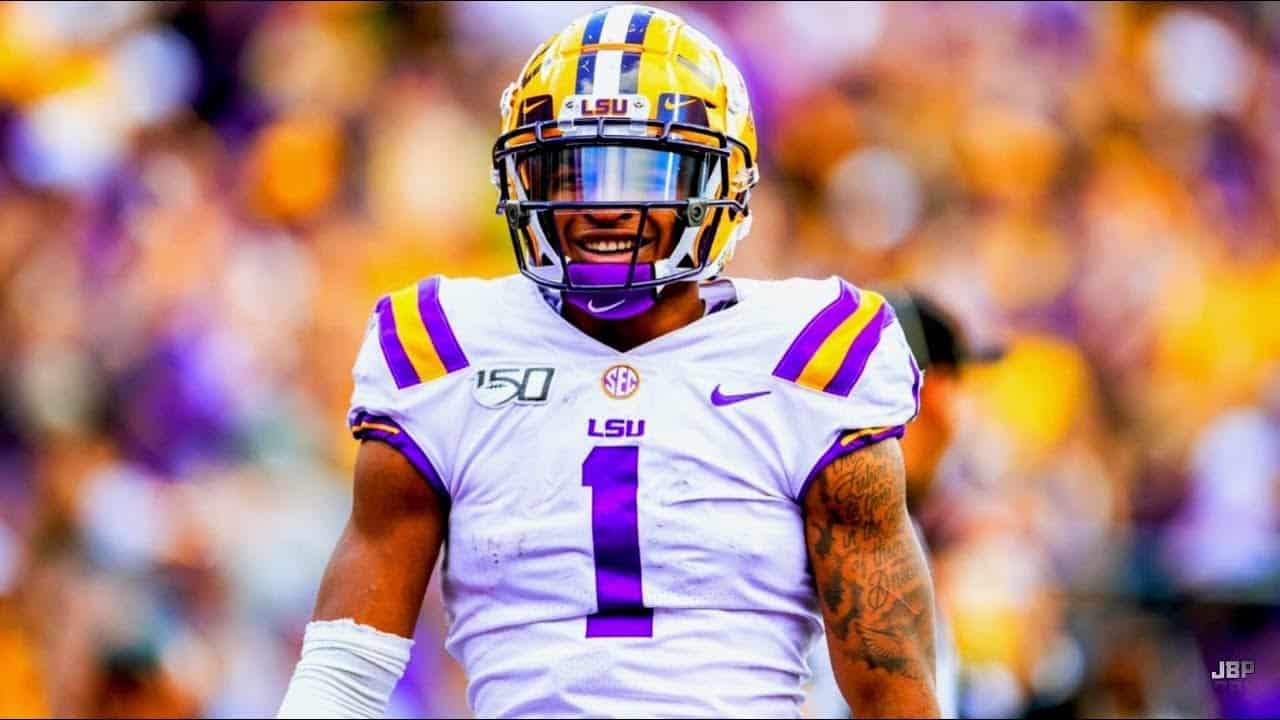 Ja'Marr Chase, WR, LSU
This pick should be Chase UNLESS there is a trade at 4 or the Bengals don't go after OT. If those things happen, they have two other WR's that fit perfectly.

7. Detroit Lions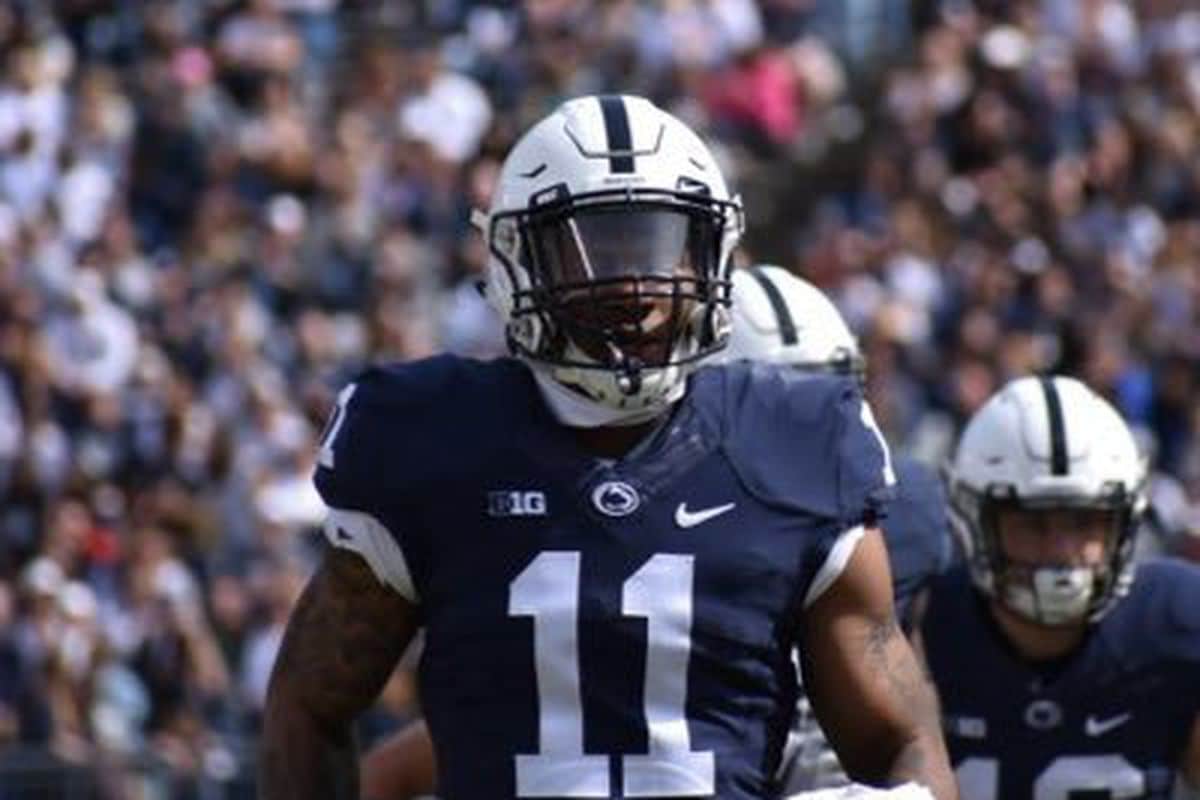 Micah Parsons, LB, Penn State
The 4th pick and this pick are prime for trade downs. One of the top two tackles or any of the three top WRs would be understandable here. The Lions are in an almost total rebuild, so if they stick and pick here, it was where they have many options. Parsons is the best defensive player in the draft, and probably the most "under-mocked" player in the draft. Dream scenario would be to move back and grab him.
8. Carolina Panthers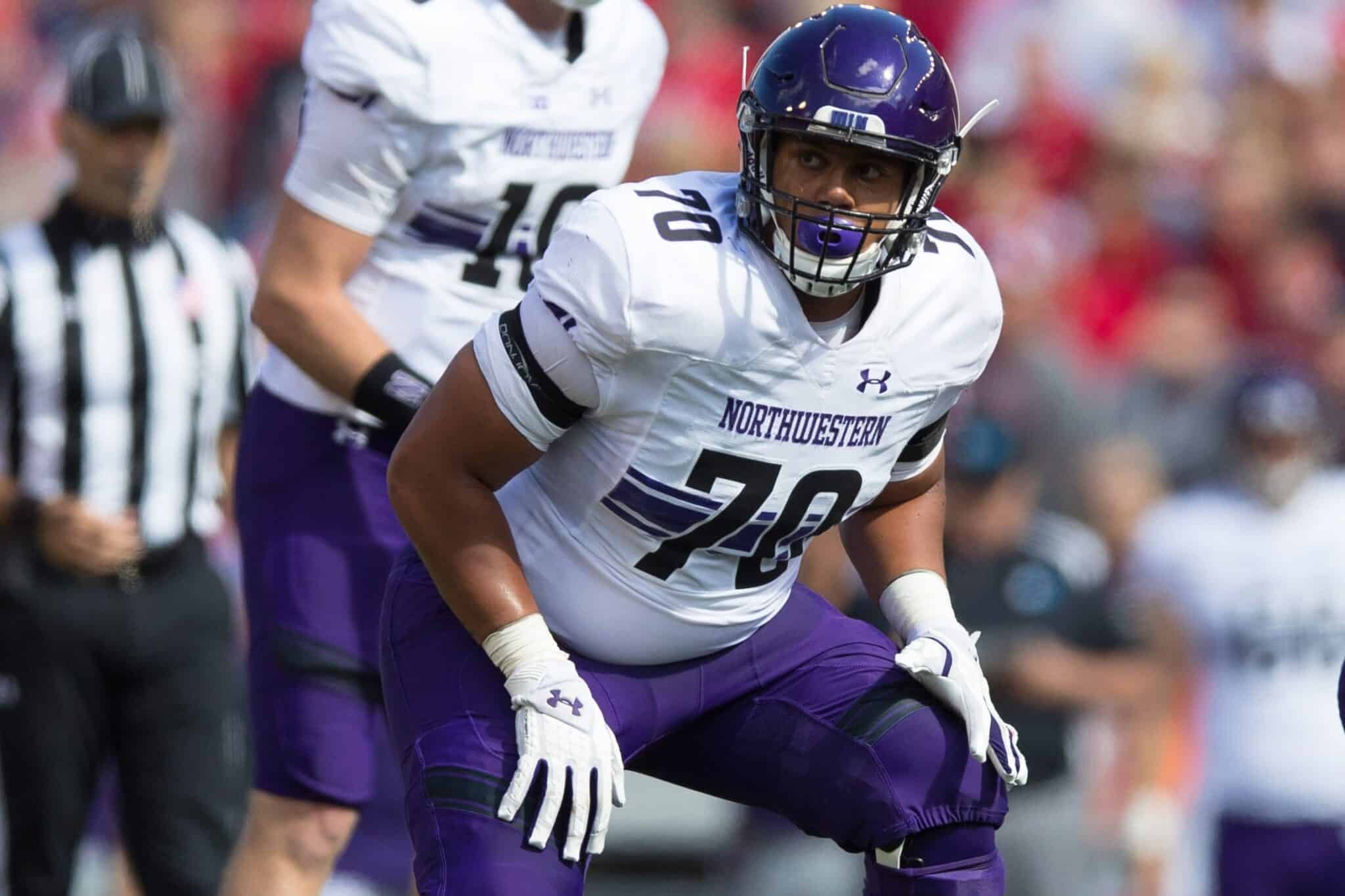 Rashawn Slater, OG/OT, Northwestern
After the trade for Sam Darnold, the Panthers can now work on simply getting him into a position to win that he never had in New York (New Jersey). An offensive line would be nice.

9. Denver Broncos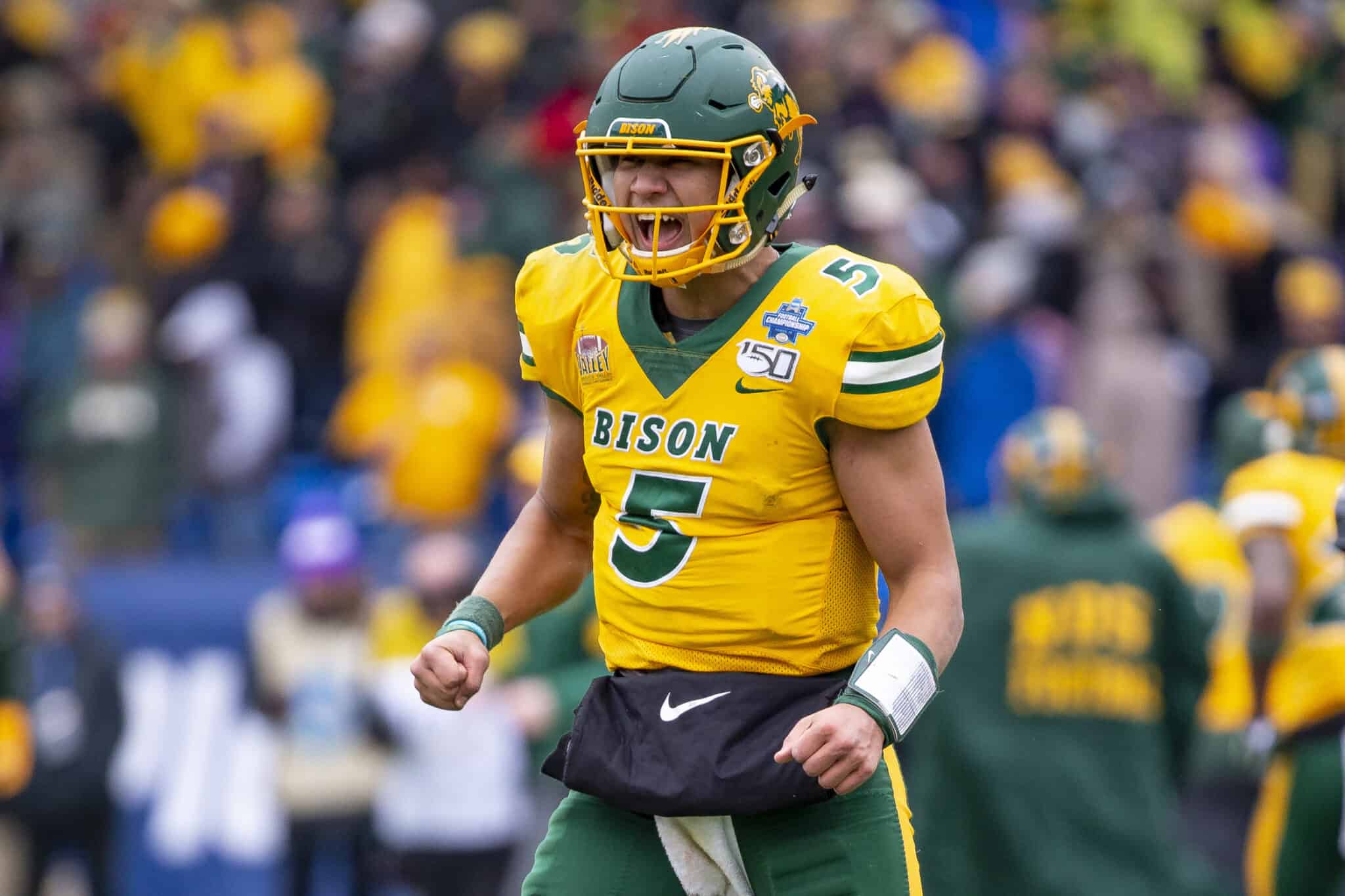 Trey Lance, QB, North Dakota State
The Broncos will probably have to move up to make this happen, but the general idea here is that Denver really needs to get their QB situation handled one way or another.

10. Dallas Cowboys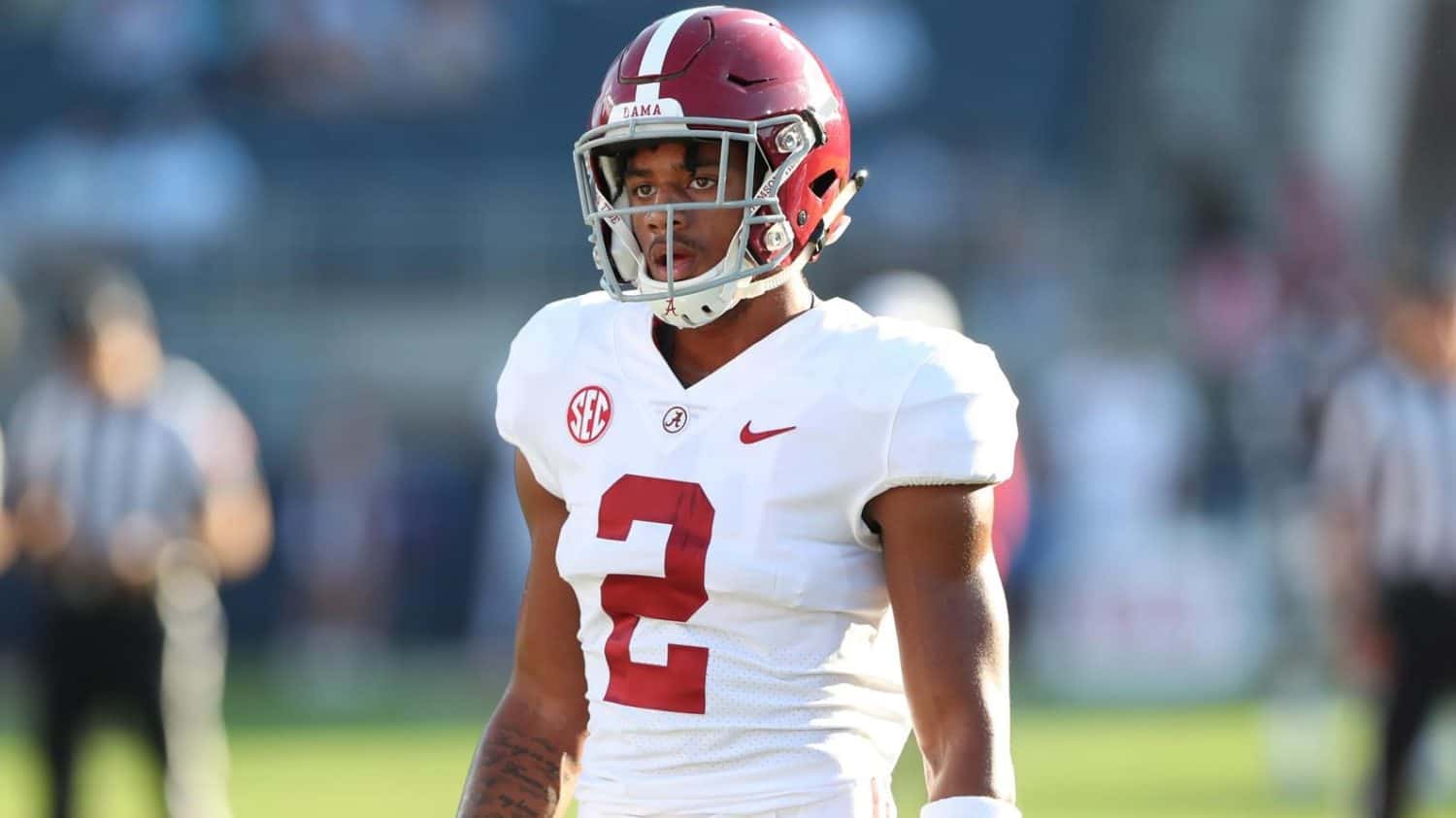 Patrick Surtain II, CB, Alabama
Surtain and Horn seem to be a coinflip here. Outside of teams, we don't know the medicals on Farley, but they are scarier by the day.
11. New York Giants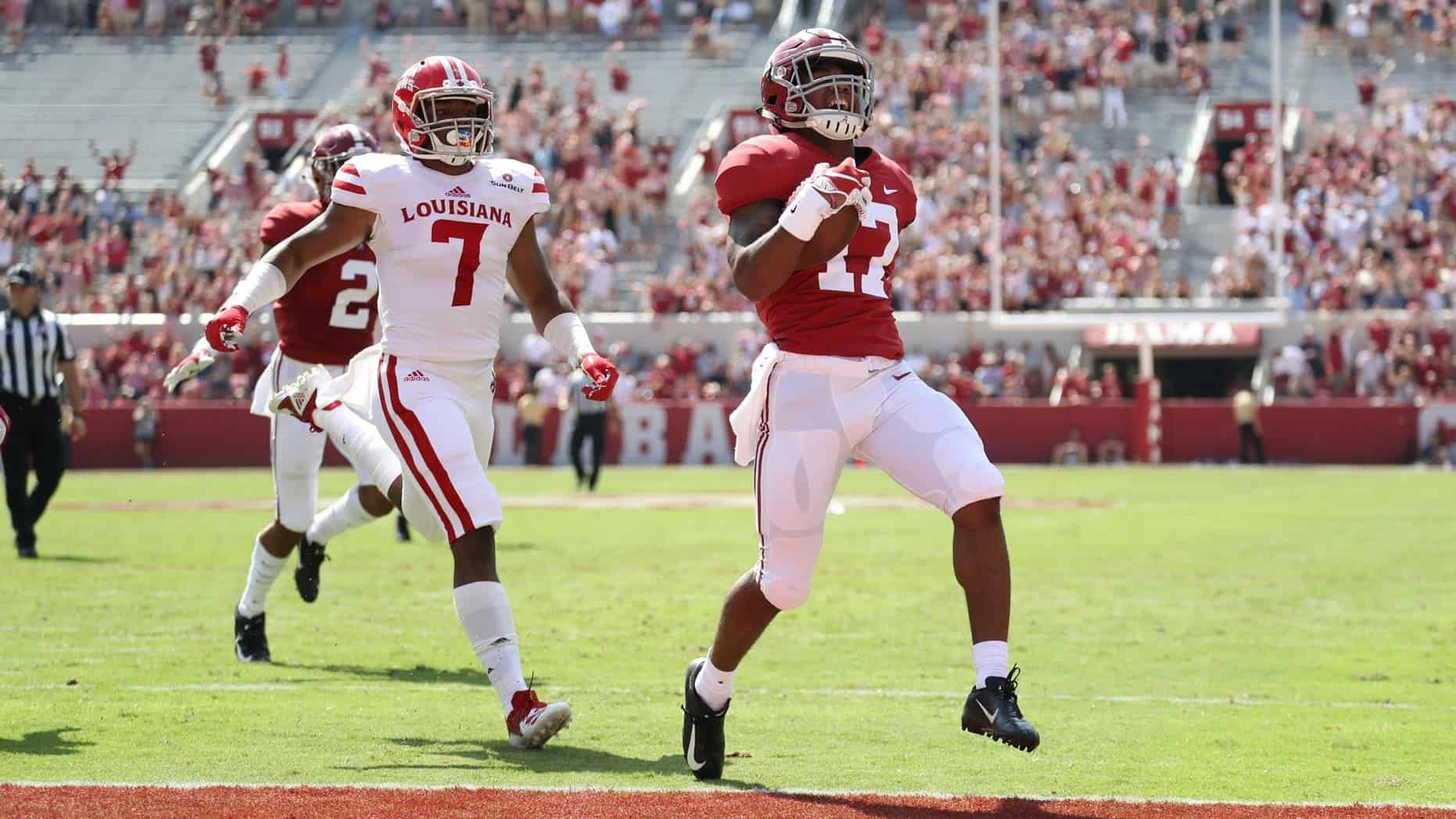 Jaylen Waddle, WR, Alabama
We shall see what the Giants do in the second wave of free agency. In the meantime, they need playmakers. One thing to look for in this draft is WR falling. The draft is just loaded with them, and as we saw in free agency, the league has figured out that supply is high for that position, driving down demand. 

12. Philadelphia Eagles (from Miami)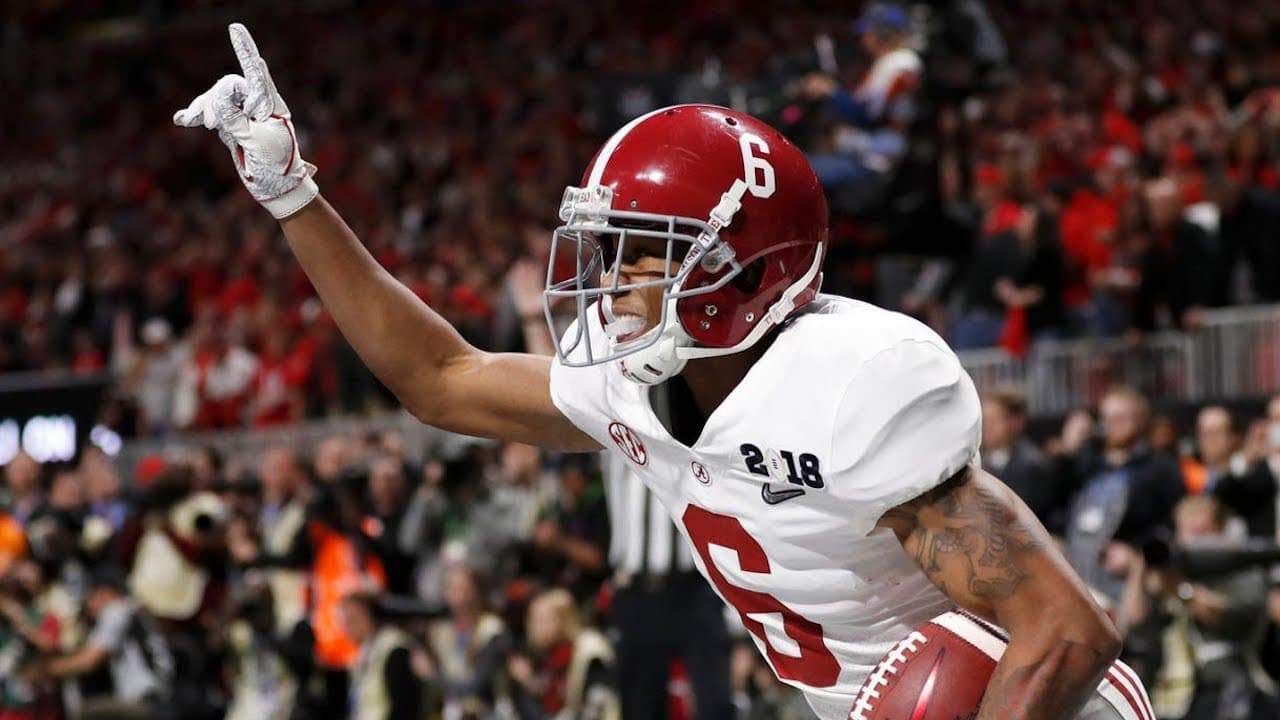 Devonta Smith, WR, Alabama
The Eagles tried to move up to 3, but the price was too high for them. They made a nice move back and should definitely be able to address a major need at WR here.
13. Los Angeles Chargers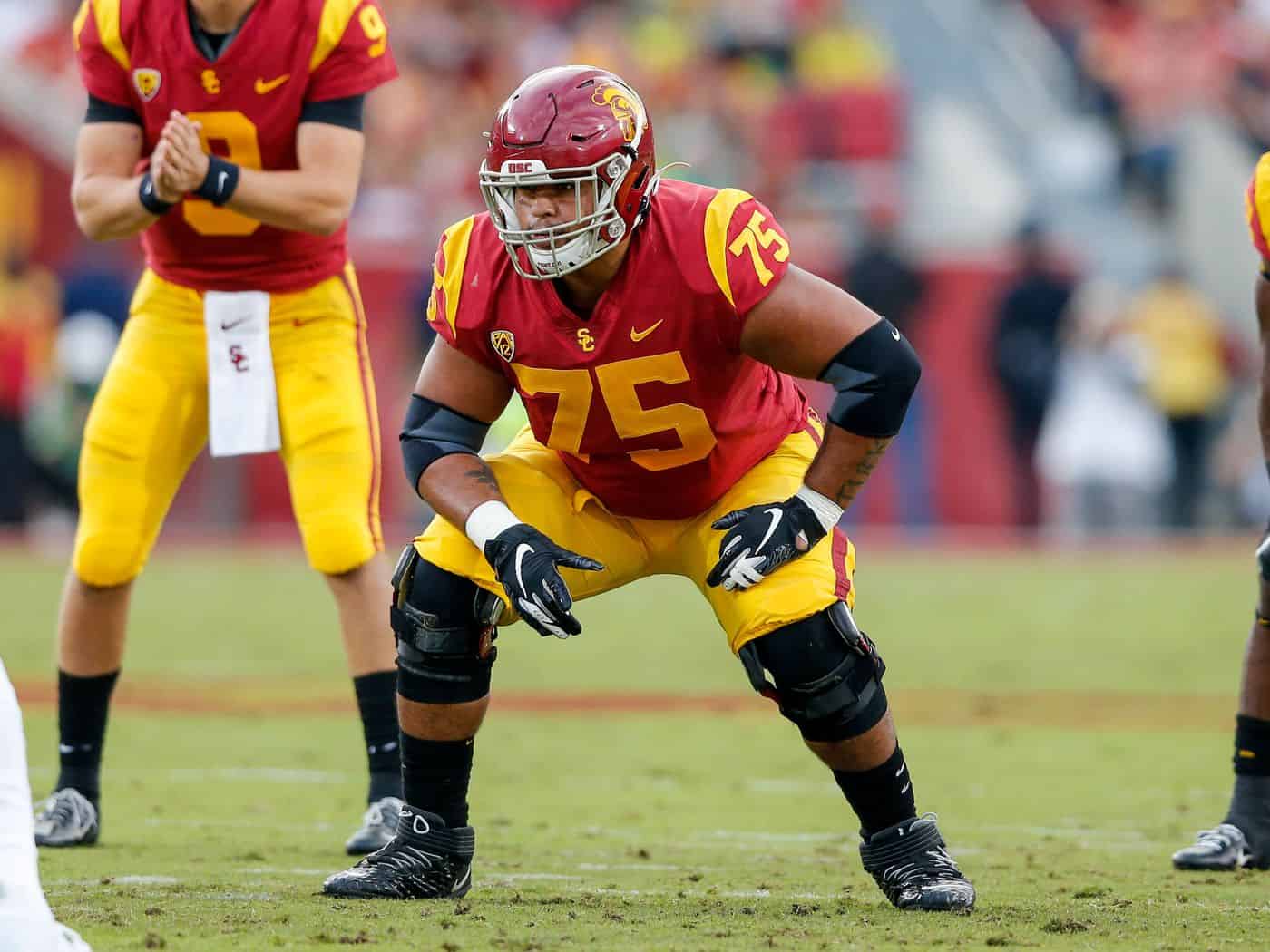 Alijah Vera-Tucker, OG/OT, USC
The Chargers have a very solid roster, but really need to add a piece to their offensive line, and they have been very open to that fact prior to the draft.

14. Minnesota Vikings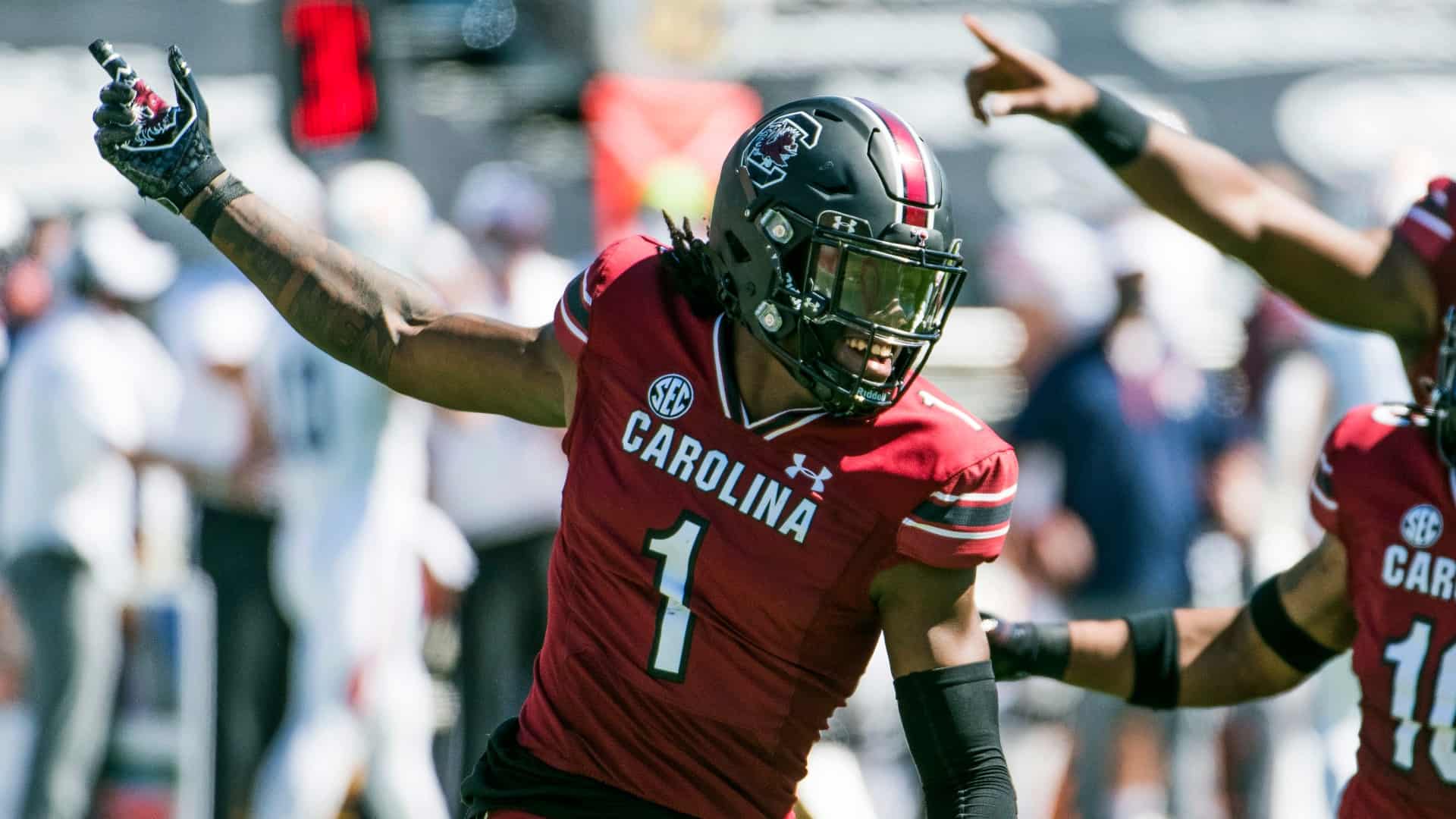 Jaycee Horn, CB, South Carolina
The Vikings signed Peterson, but could use another corner to help get their secondary back to elite.

15. New England Patriots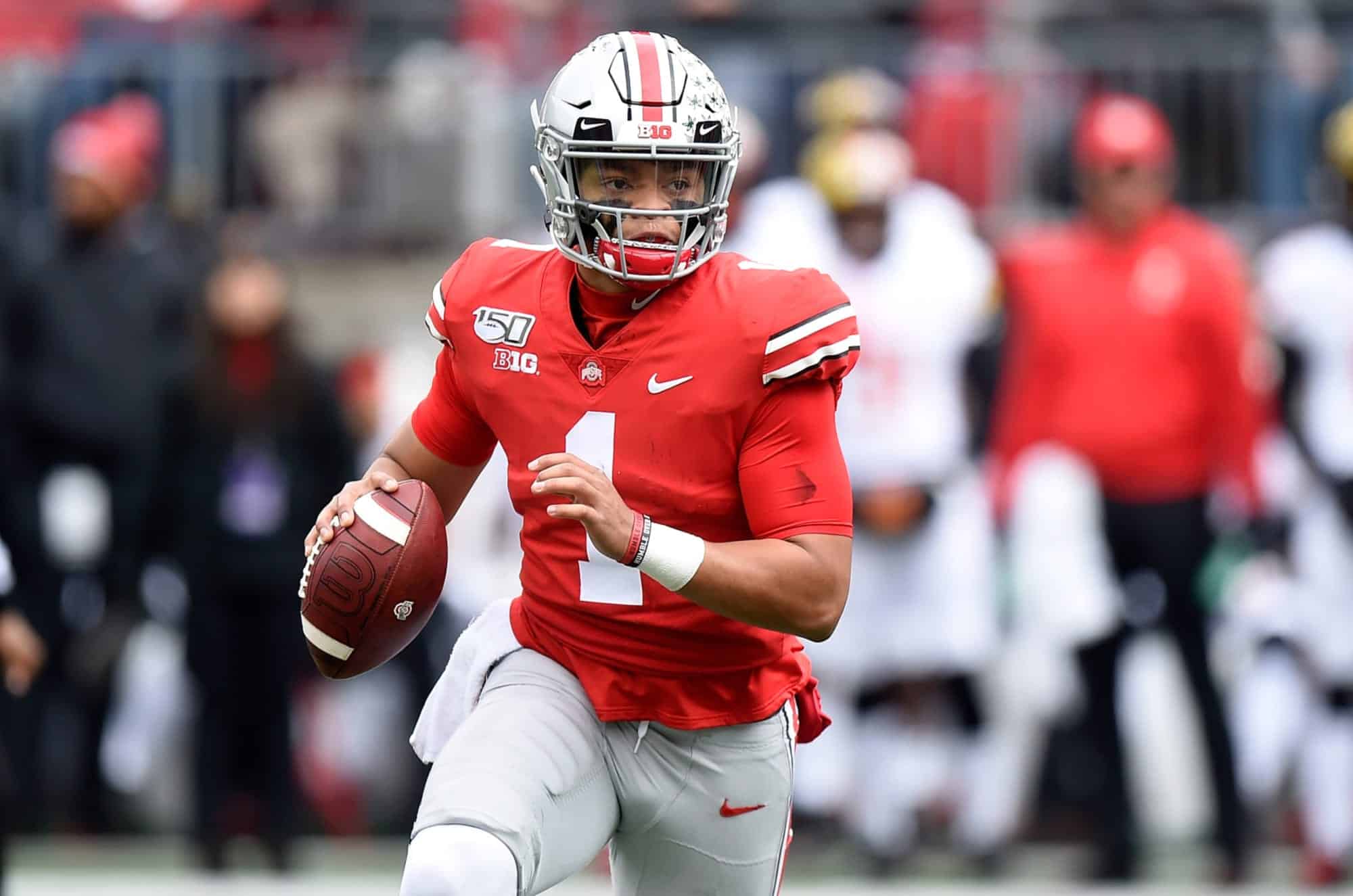 Justin Fields, QB, Ohio State
Justin Fields will need to separate himself from his apologists as he enters the league, as they are not doing him any favors. This is a really high character person and football player. However, he has a serious medical condition that involves powerful meds to manage it. It is triggered by bright lights, stress, and loud noises. He should be applauded for dealing with it thusfar, instead of the major media outlets sweeping it under the rug. Why did he look like a totally different player vs Indiana and NW? If he can properly manage this, he could be the steal of the draft.

16. Arizona Cardinals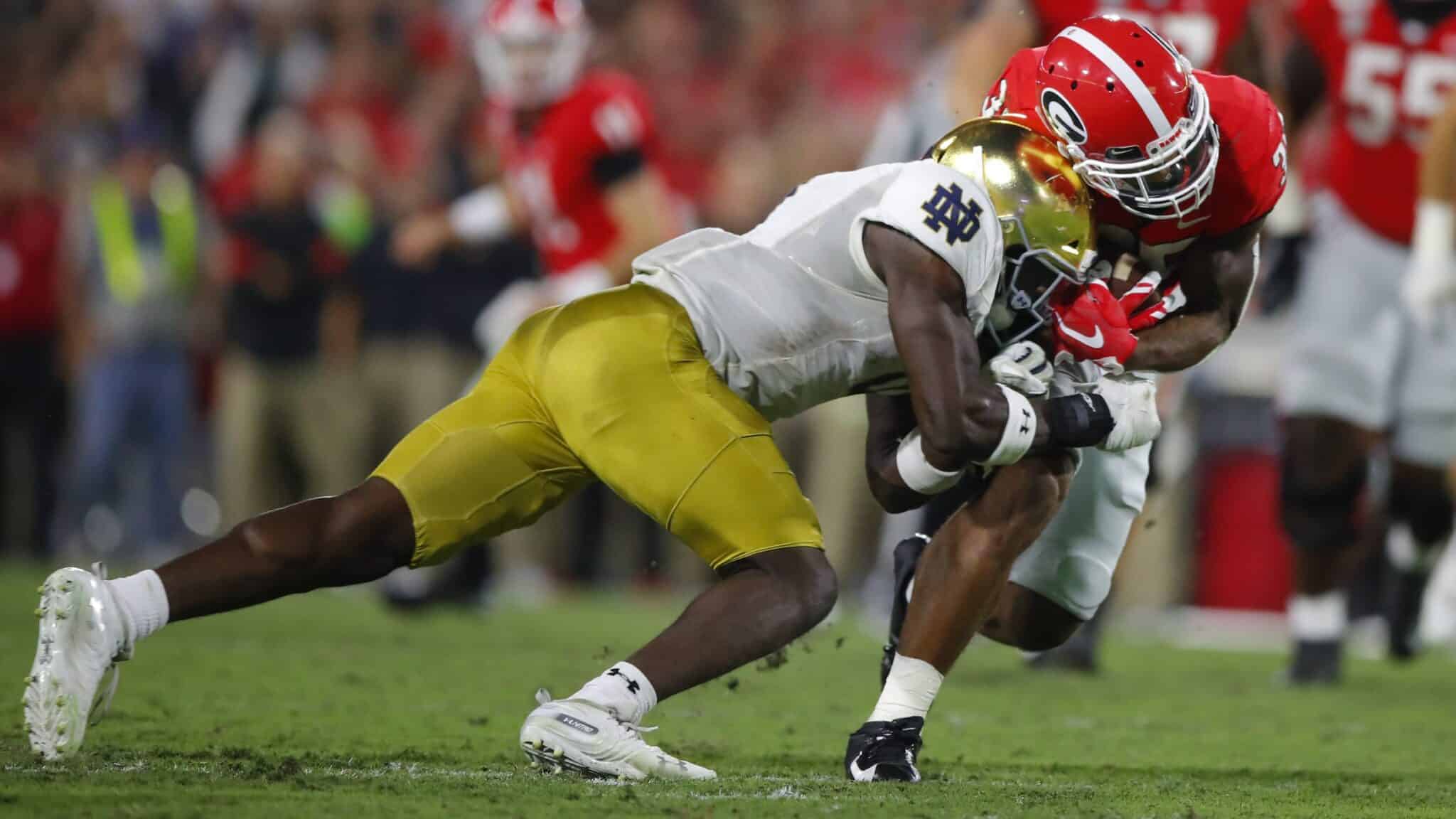 Jeremiah Owusu-Koramoah, OLB, Notre Dame
Did Arizona go maybe a year or two early on this "all in" approach? They are adding a lot of old guys, so they better add some youth both on the offensive line and on the defensive front 7.  Owusu-Koramoah might be a late riser into the top ten when all said and done.
17. Las Vegas Raiders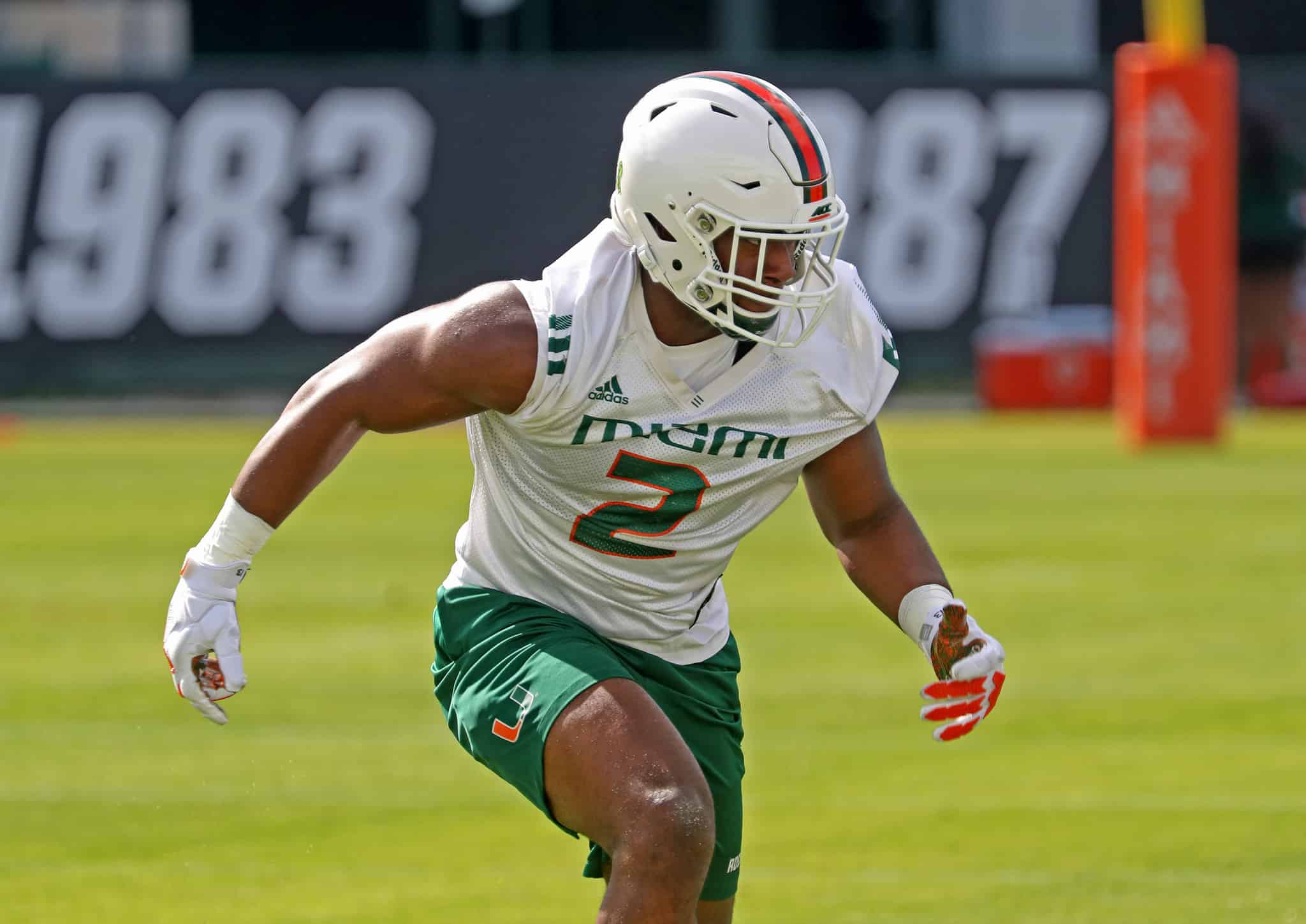 Jaelan Phillips, DE, Miami
The Raiders are doing one very important thing in free agency- moving toward getting younger and cheaper on the offensive line. They also have acknowledged that their pass rush has just not been good. Look for the Raiders to sit here and grab whatever is top on their board in terms of a pass rusher or O-line.

18. Miami Dolphins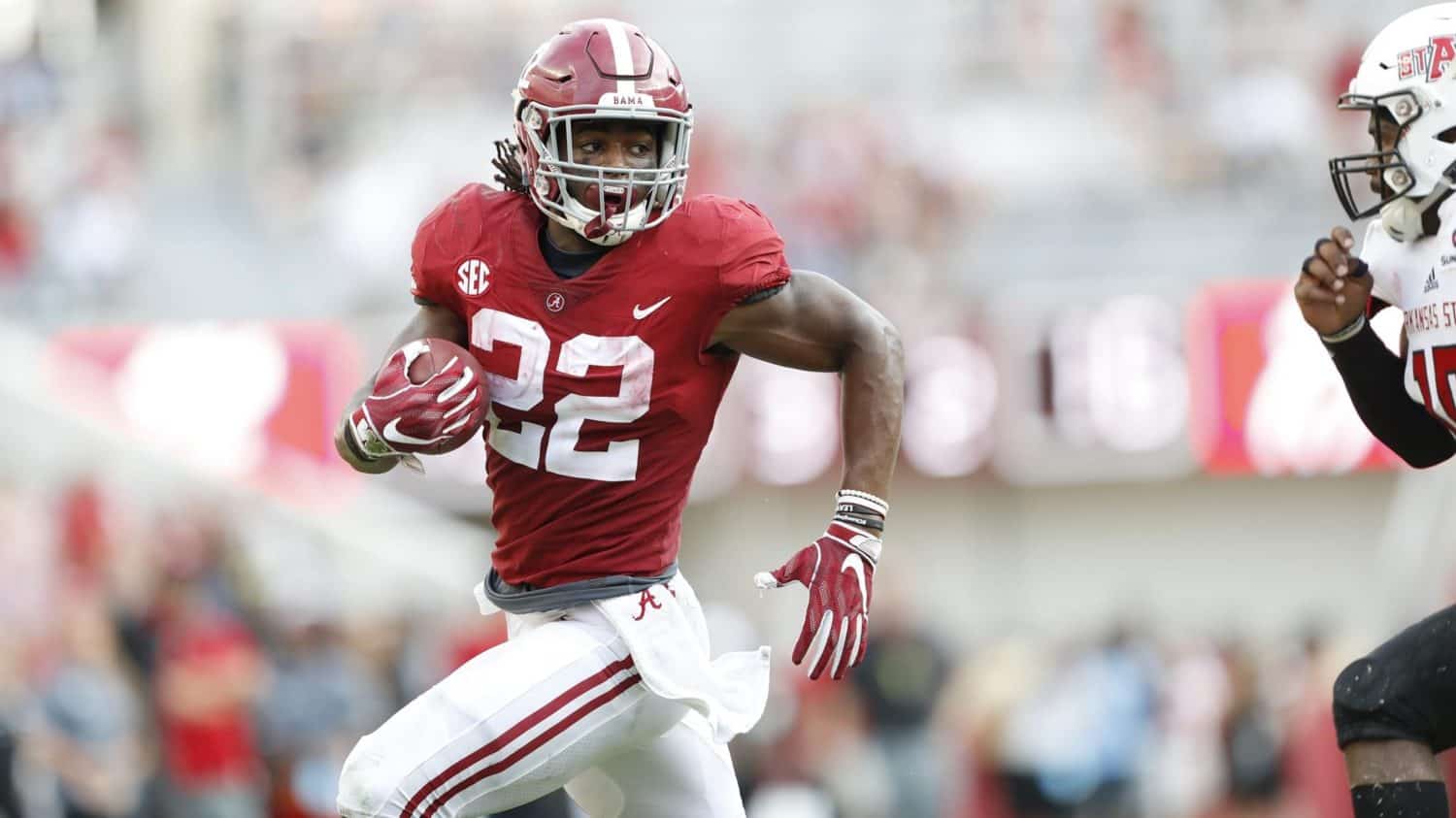 Najee Harris, RB, Alabama
The WR/RB combo in the first round just makes too much sense for the Dolphins.
19. Washington Football Team

Christian Darrisaw, OT, Virginia Tech
Will the WFT make a bold move up to the top of the draft for a QB? If not, they do have a need on the offensive line.
20. Chicago Bears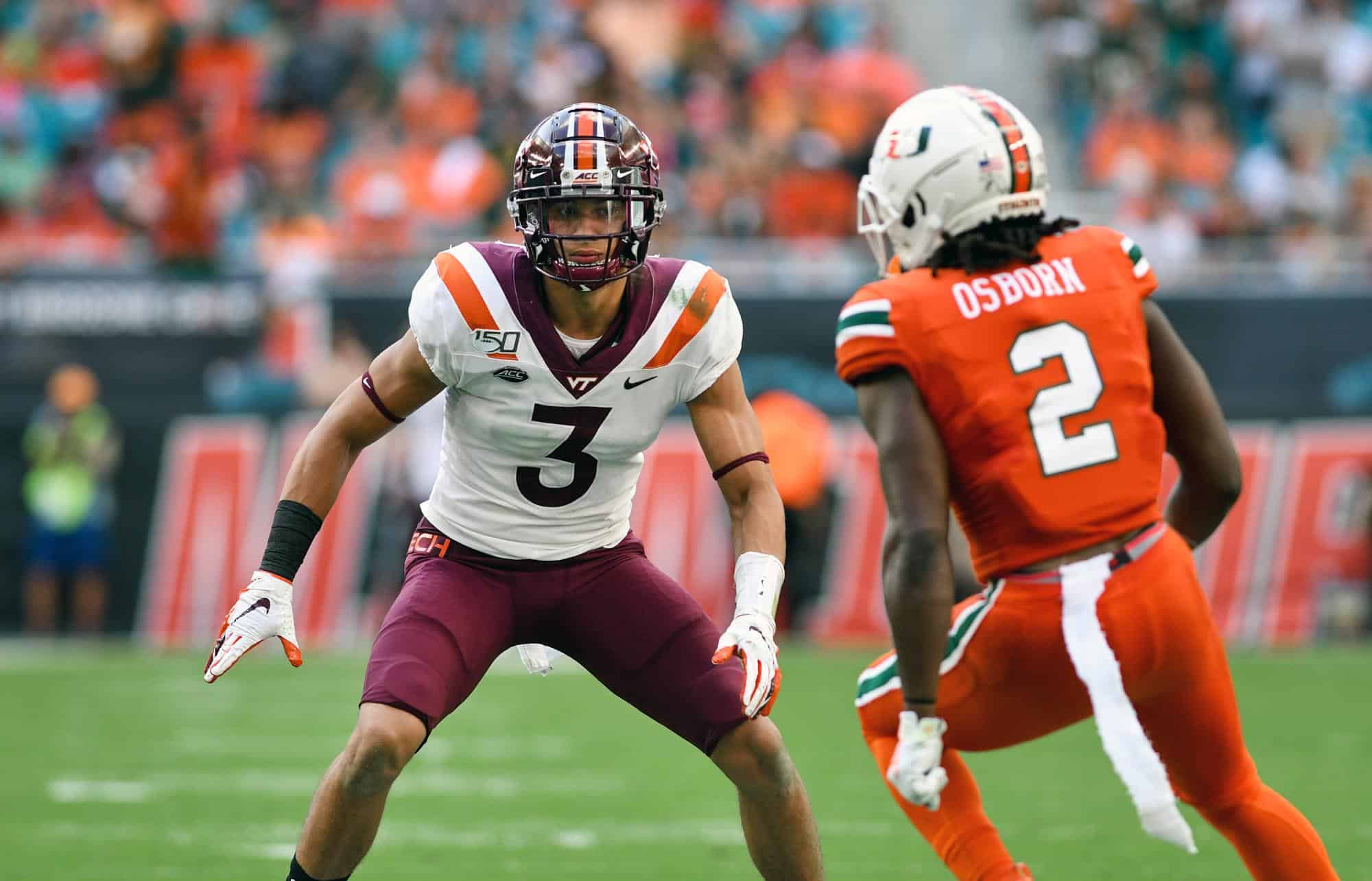 Caleb Farley, CB, Virginia Tech
The Bears are in full fledged QB pursuit in this draft. It no deal can be made, they desperately need a CB after cutting Fuller for cap reasons. The Farley medical news, however, is troubling.
Picks 1-20 |  Picks 21-32 | Round 2 | Round 3
When is the 2021 NFL Draft?
The 2021 NFL Draft is expected to be held somewhere around April 29th to May 1, 2021.
Where is the 2021 NFL Draft to be held?
Cleveland, Ohio.
Who are the top prospects for the 2021 NFL Draft?
Trevor Lawrence, QB, Clemson, Jatarvious Whitlow, RB, Auburn, Justin Fields, QB, Ohio State, Caden Sterns, S, Texas, and Patrick Surtain II, CB, Alabama.
Early 2021 NFL Mock Draft
The current mock drafts from DraftBlaster and DraftGeek are our Early 2021 NFL Mock Drafts. The first one is published even before the last draft and starts with just one round. A second and third round are added soon afterword, and some prospect rankings begin to emerge. The Early 2021 NFL Mock Draft is in place until about the middle of the NFL season.
Latest 2021 NFL Mock Draft
The Latest 2021 NFL Mock Draft contains all relevant changes as per retirements, injuries, prospect rankings (now that the college football season as started, and any other external influences on our mock drafts.
2021 NFL Mock Draft 7 Rounds
Our 2021 NFL Mock Draft 7 Rounds will appear after the current NFL season. This allows us to evaluate team needs, team standings, prospect rankings, and all of the other variables needed to have the preliminary data to publish a 2021 NFL Mock Draft 7 Rounds.
2021 NFL Mock Draft Concepts
When: April 29th to May 1st 2021
Where: Cleveland, Ohio
The annual NFL Draft is a prolific topic on sports channels, social media, and the web. Information that is distributed ranges in quality, and coverage builds to a crescendo, culminating in the ratings-giant, three-day draft extravaganza. As with any popular topic these days, much of what you hear or read is nonsense, or at least, "near nonsense."
Question: What is the major dichotomy of types of mock drafts?
Answer: In a perfect world, all mock drafts would have to state clearly whether the selections are what the writer thinks the teams WILL do, or what the teams SHOULD do. Unfortunately, there is a lot of hedging of bets, and most mock drafts contain a mix of both. By literal interpretation, a mock draft should always be a representation of what the writer thinks each team will do instead of their opinion on what the team should do in the draft. However, mock drafts that are purely based on what a writer thinks a team should do are refreshing and can tell you a lot about the writer's football acumen.
Question: What is the difference between a mock draft and a "big board"?
Answer: This should be very clear in the description before either. A mock draft is a prediction of the actual draft results. A big board is a rating system of players' quality. This throws out all other variables such as team needs, supply and demand, etc. Big boards are a more difficult analysis, as assigning a raw number of quality to players regardless of position is a tricky proposition.
Question: I see a lot of NFL mock drafts out there, what are some initial qualities that I should look for to judge if a writer is doing a good job or not?
Answer: Analyzing all of the NFL teams and making informed, thoughtful assessments of how they should draft is an exhaustive process. The first assumption you might want throw out is counter-intuitive, but important: don't necessarily judge a mock draft by how accurate they have been. NFL drafts involve human beings as the "product," and it is a process of guessing, albeit highly educated guessing. Look for writers that explain themselves logically and thoroughly.
It is easier to do a little elimination of many mock drafts right from the start. You want to avoid mock drafts that:
Assign players to teams in their mock most often because the current player on that team is… and insert pejorative comment. This will clear out a large amount of mock drafts. An example is "The X Team should draft Y Player because their current play A is just terrible." Football is a much more complex game than that, and you don't want to invest in a mock draft that reads like a local talk sports radio show.
Are in love with descriptions in "absolutes." There is a time and a place for absolutes, such as "Jerry Rice is the greatest wide receiver of all-time." This is sports talk, so it doesn't need be 100% a definitive truth, but just near it. However, more often than not you will see so-called analyses that are drenched in words like "the worst," "the best," "the most powerful," "the greatest athlete,", etc. It is lazy, and loses power when over-used.
Frame up arguments that give the writer a position of complete infallibility. Professional sports writers and analysts fall into this trap often. In a mock draft it goes like this: "If the Titans don't draft X, they are just stupid, but they probably will draft X." The writer is giving himself an "out." They are putting forth an opinion, and if option A happens where the team does what they say, they are smart, and if the team goes with option B then they are stupid, and the writer still looks smart. Unfortunately, this thought process is the world we live in now.
Question: What prep work should I do on my favorite team to be prepared for the 2021 NFL draft?
Answer: This is where it should always start, not by first looking at shiny new players and how they would help. The NFL draft is simply an exercise in allocating finite resources. By understanding how your team uses and needs resources, you can be well prepared to enjoy the draft process. Consider:
If you have a returning GM and front office, you should try to learn their patterns. Do they more often lean toward either defense or offense in the draft and the other in free agency? Does your front office adhere to a best player available, best player that fits a need, or more pure need type philosophy? If you have a new front office, it is not difficult to study the philosophy of where they learned.
For key positions, understand the player type based on that system. West Coast Offense wide receivers have different desired skill sets than Air Coryell type wide receivers. First know the type of system that is going to be used for each part of the offense and defense, and know the desired type of players for those schemes.
Remember what you just saw the year before. It is not a cheap cliché that the NFL is a copycat league. This is not as reckless as it sounds, as it is more accurately a reactive league. For instance, if a few teams realized that slot corners can't cover the new breed of "move" tight ends, and have been carving up defenses, you will most probably see an increase in the value of athletic, pass-catching tight ends in the draft.
Look around the division for major personnel changes. Front offices put a lot of weight into the actions of those teams they will play twice a year. If a team in a division has a fast rising QB and WR combo that was hard to handle the year before and only getting better, the cornerback position will become more of a premium.
Take a look at upcoming contracts. The draft is a great way to trim payroll. When there are declining players with big salaries, teams will look to find a young player with a manageable cap hit to replace them. A position group that contains players with high salaries on a team will be a position group that increases in value for that team in the draft.
Question: Where should I get my 2021 NFL draft information?
Answer: Start locally. Covering the entire league is a daunting task, so if you start by studying what the folks that cover your team day in and day out say, you are logically getting more focused opinion. That is not a given, as local sports coverage varies greatly from town to town and reporter to reporter. You should be able to identify the thoughtful, intelligent reporters from the goofballs.
DraftBlaster Provides Broad, Non-Biased Draft Scouting Reports
Next, for overall draft coverage triangulate. That is what DraftBlaster is all about, providing multiple, and diverse sources of analysis on each player. If you identify a player you are interested in, read a few player profiles from different sites and look for patterns. Next, for national analysis on your team, look for analysts that played, coached, or are familiar with your teams systems. For instance, if your team employs the West Coast Offense, you would give a little more weight to what someone like Steve Young says, as he played in that offense during his Hall of Fame career.
Question: Now that I am prepped about my team, and have a good understanding of team needs, what other factors should I look for in players available for the draft?
Answer: Your expectations for the draft will come crashing down if you don't prepare yourself by knowing the supply and demand dynamic of each position. For instance, your team might be desperate for a RB. Your local sports radio shows and columnists are saying how your team must draft a RB in the first round, as it is their biggest need. The first round comes and goes, and your team picks up a defensive end. The sky falls, and the local sports press panders to the lowest common denominator thinking, and the calls flood in to the afternoon shock radio station.
R-E-L-A-X
As Aaron Rodgers says… R-E-L-A-X. Just because your team NEEDS a player at a certain position, don't necessarily assign that to where they should take them in the draft. Look at the entire RB class as a whole. Are there a few superstars that were gone when your team picked? Is there a large grouping of the next level of RB's after the elite ones? Is there a history of mid to late round RB's thriving in the draft? More often than not, teams that seem to always hit their top need in the first round are simply reaching.
The draft process is a moving target, and what you think you need at that moment can change very quickly with free agency, injuries, surprise low rounders or undrafted free agents. What you need to do is look for patterns. What do the best teams seem to do in the draft? If you said pick the best player available most of the time, with some, but not total relation to need… you are correct.
The 2021 NFL Draft Trading Chart
The NFL Draft Trading Chart is a very rough estimation of value per draft slot. It was developed by Jimmy Johnson in the early 1990's. It is only meant as a rudimentary guide to trade pick value.