2020 NFL Draft Prospect Rankings:
QB , RB , WR , TE , OT , OG , C , DT , DE , OLB , ILB , CB , S
2020 NFL Draft Picks 1-20 | 2020 NFL Draft Picks 21-32 | Round 2 | Round 3 | Round 4 | Round 5 | Round 6 | Round 7


21. Philadelphia Eagles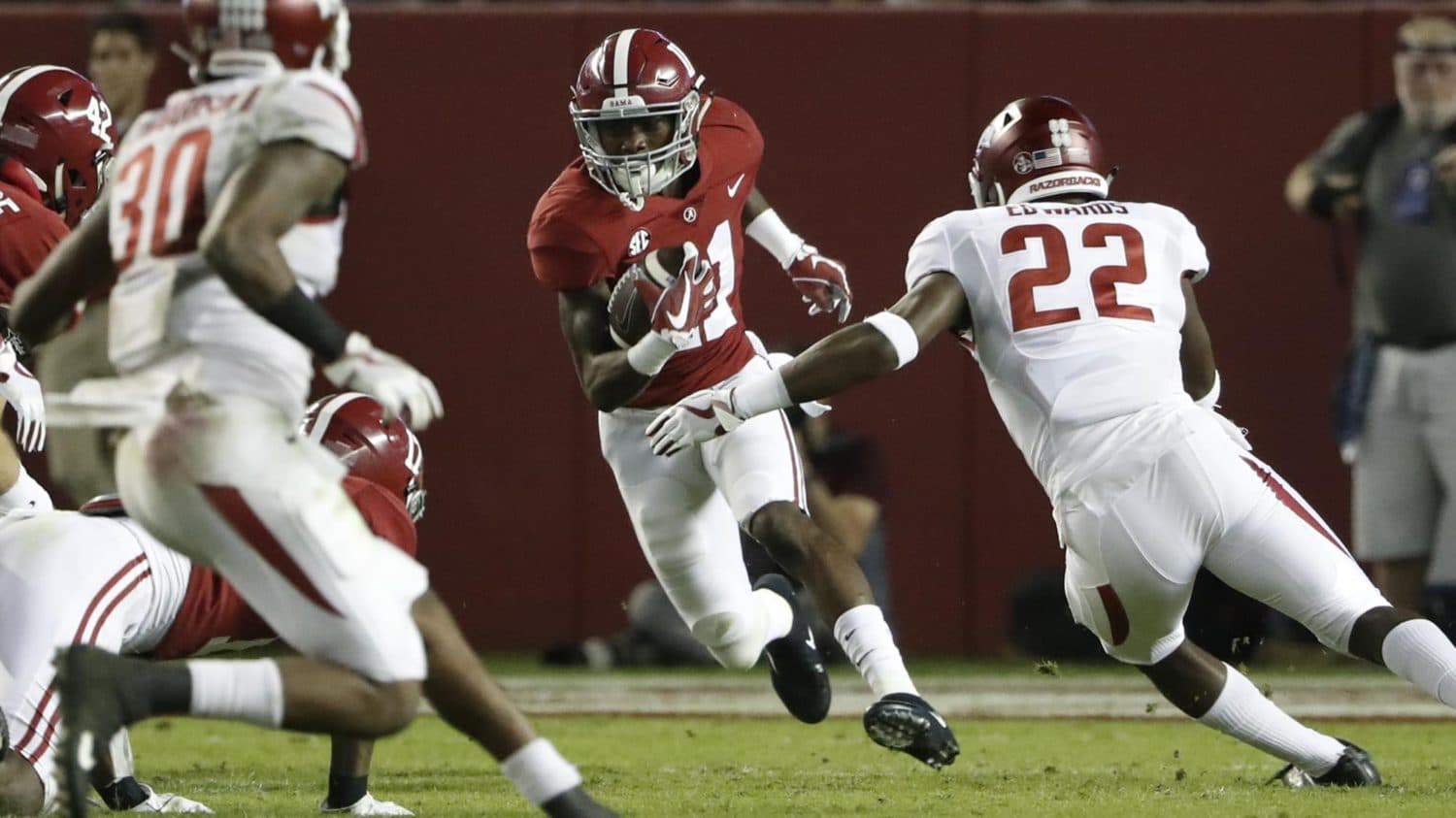 Henry Ruggs III, WR, Alabama
Unless a trade is made before the draft, this is one of the more obvious draft spots, matching position to need. Has to be WR. If Ruggs would fall to them here, they would be quite happy, obviously.

22. Minnesota Vikings (from Buffalo)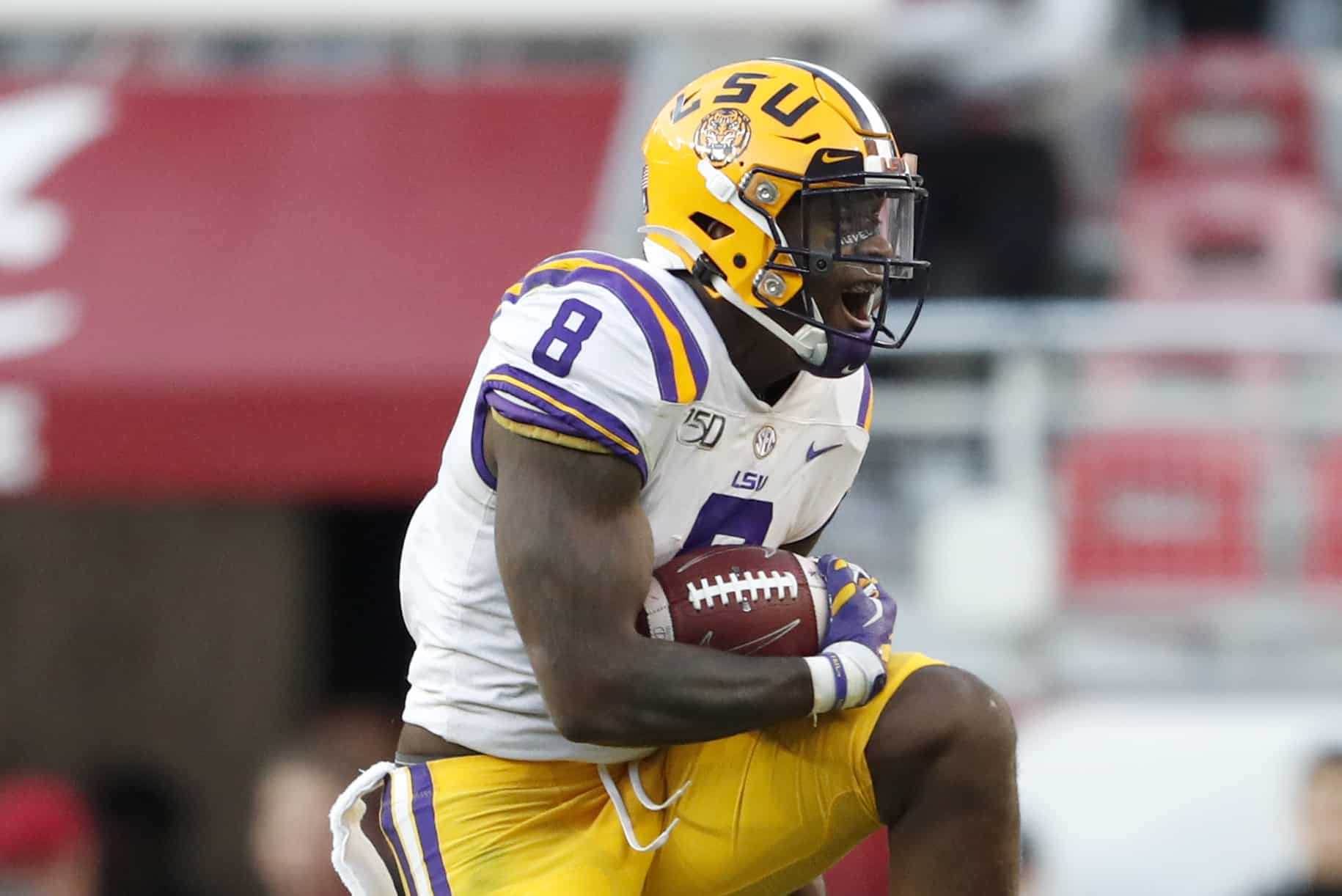 Patrick Queen, ILB, LSU
The Vikings have an interesting draft after obtaining a bunch of picks for Diggs. So, their draft board will play a huge part in who they go after with their two first round picks. They can move off of reaching for need and looking to see who is still on the board in terms of talent.


23. New England Patriots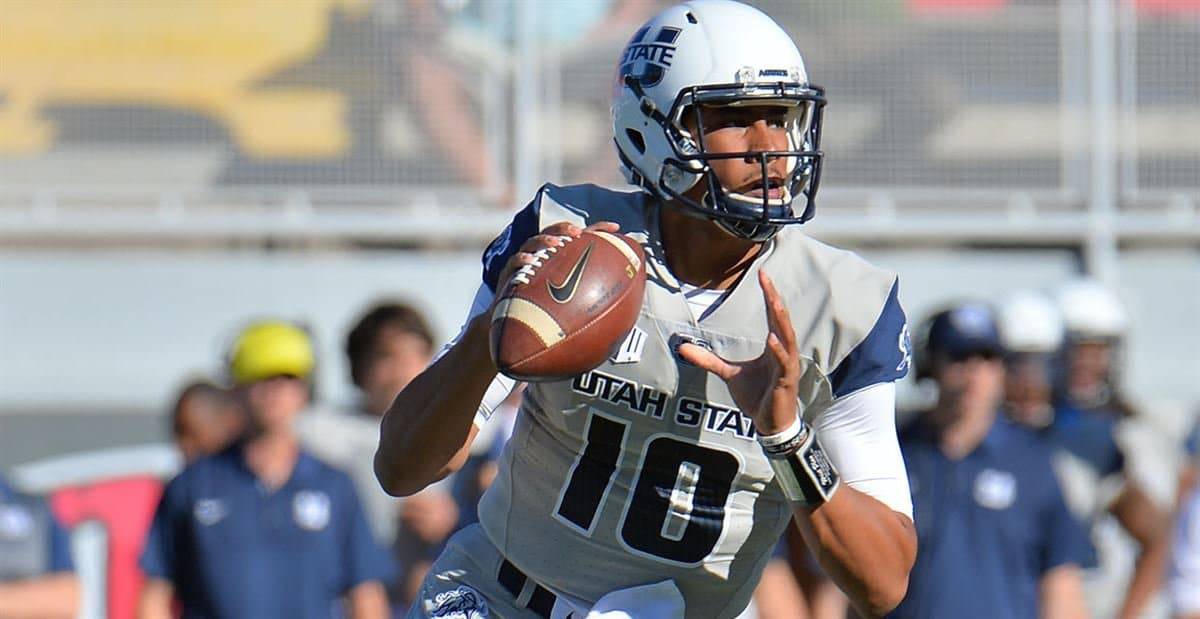 Jordan Love, QB, Utah State
Really believe that the Patriots will take a look at draft Jalen Hurts, but if Jordan Love is still available in the first, this will be a very interesting draft pick.


24. New Orleans Saints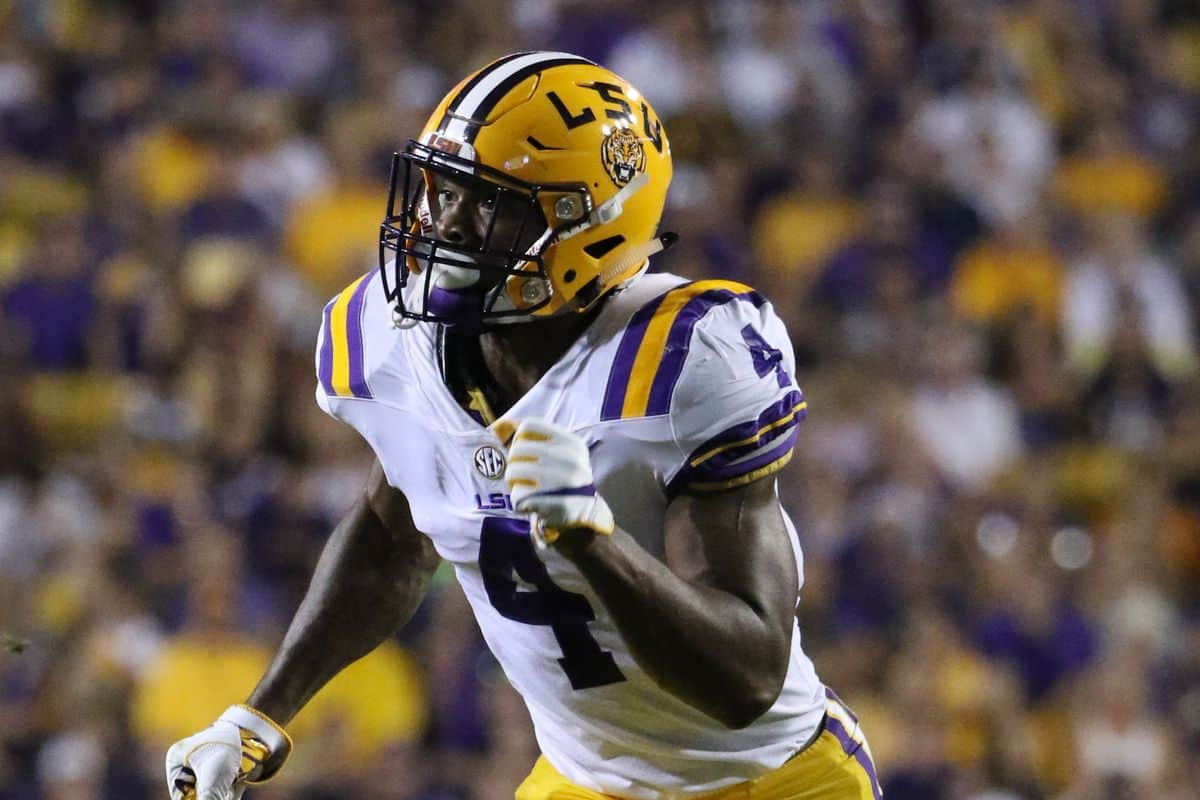 K'Lavon Chaisson, OLB, LSU
View Top Outside Linebackers / View Top Defensive Ends
Even after the Sanders signing, wide receiver could be a pick here. Their need at WR moves down the list a bit, and in the first round they can be more free now to go after the best player available. They will want to do whatever they can to shut down the three other QB's in their division.


25. Minnesota Vikings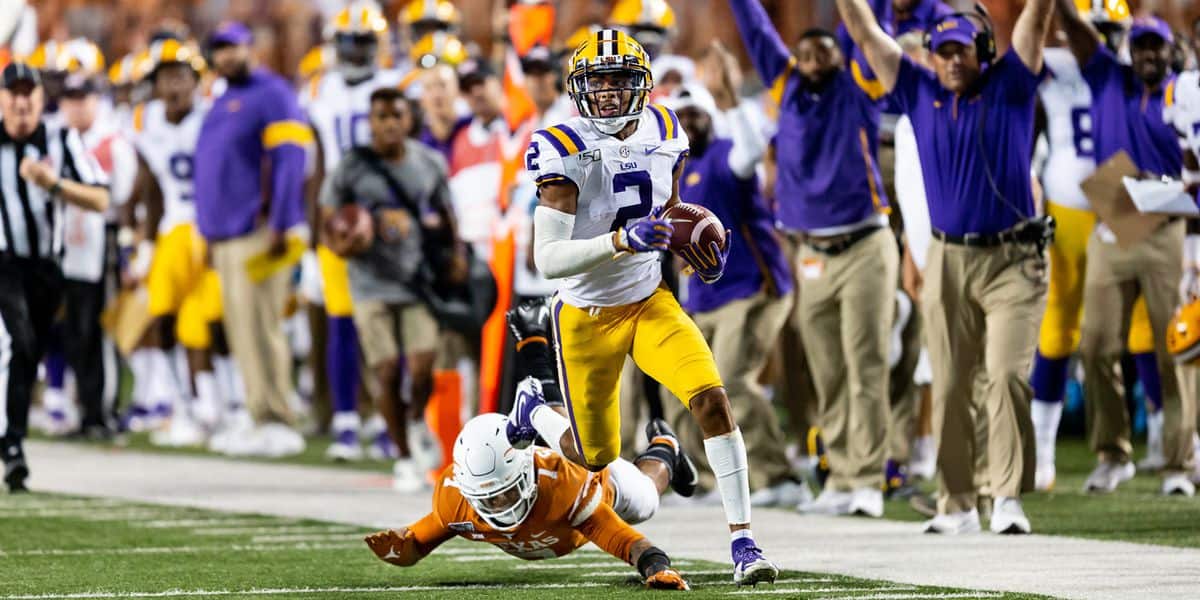 Justin Jefferson, WR, LSU
The Vikings traded away a star WR, albeit an unhappy one. Now they can dive into the rich WR class and get an excellent prospect. They could be tempted here to go in a different direction, though, as they already have a #1 WR and could wait to get a very good prospect in the next round or two.






26. Detroit Lions (from Houston from Miami in projected trade)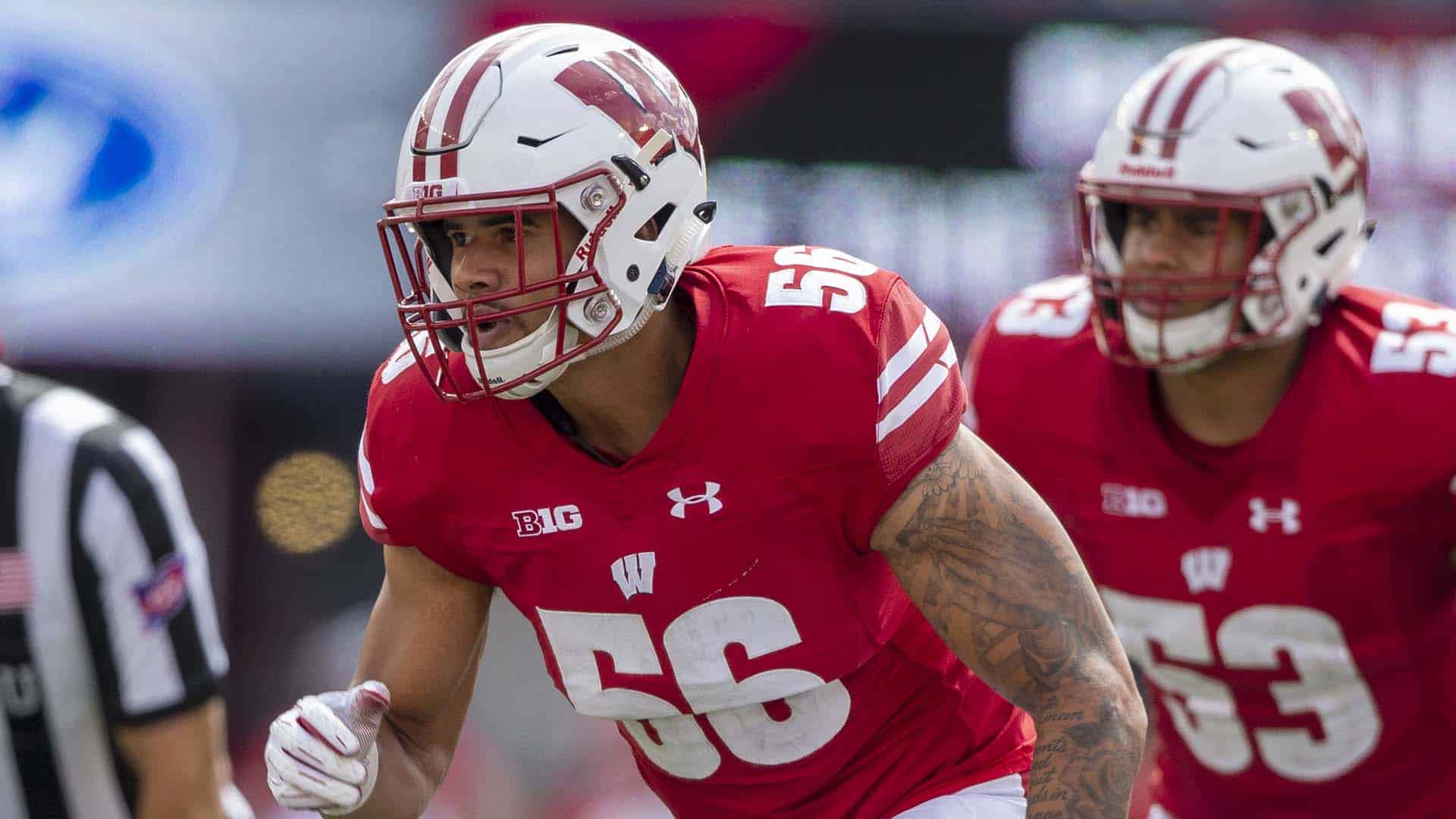 Zack Baun, OLB, Wisconsin
The Lions went all in on a defensive rebuild in free agency that better matched the types of prospect profiles that Patricia had in NE. Yes, they went directly the source for three of those prospects, but also grabbed two DT's that can clog up the middle. They will be truly versatile between 3 and 4 man fronts, and still need the players to pull that off.


27. Seattle Seahawks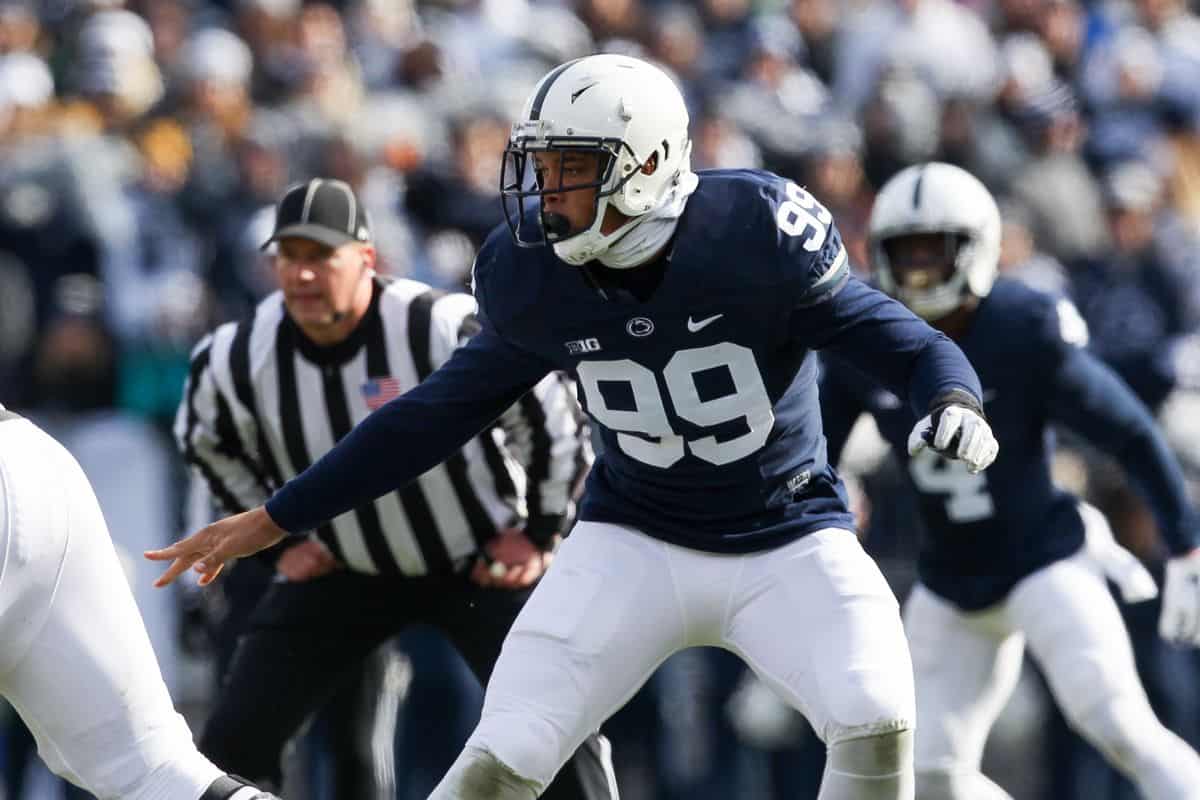 Yetur Gross-Matos, DE, Penn State
The Seahawks may or may not resign their star DE, but even so, they need a long term, young, uber-talented pass rusher to start developing.


28. Baltimore Ravens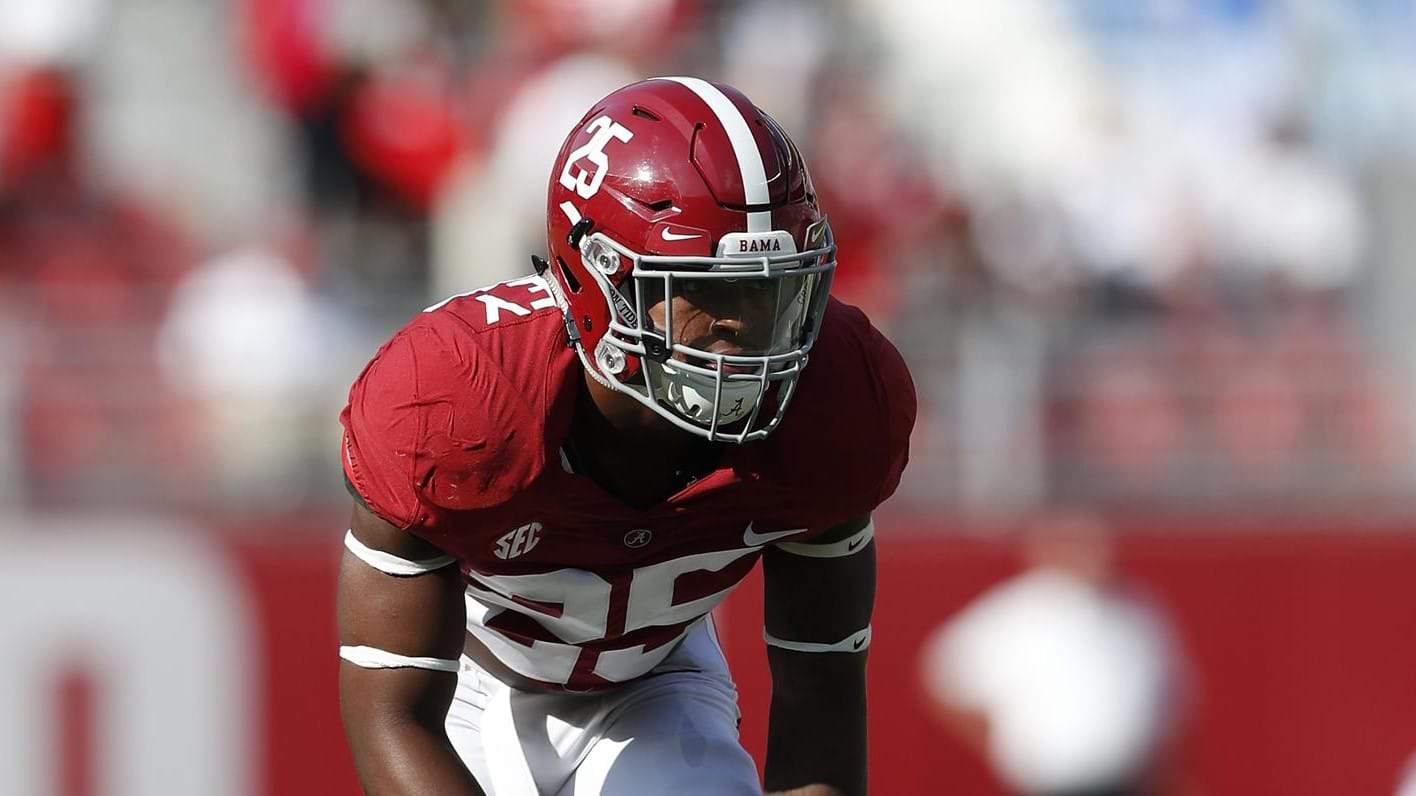 Xavier McKinney, S, Alabama
The Ravens added two big bodies to their defensive line, and can take advantage of that with an infusion of youth on the edge.


29. Tennessee Titans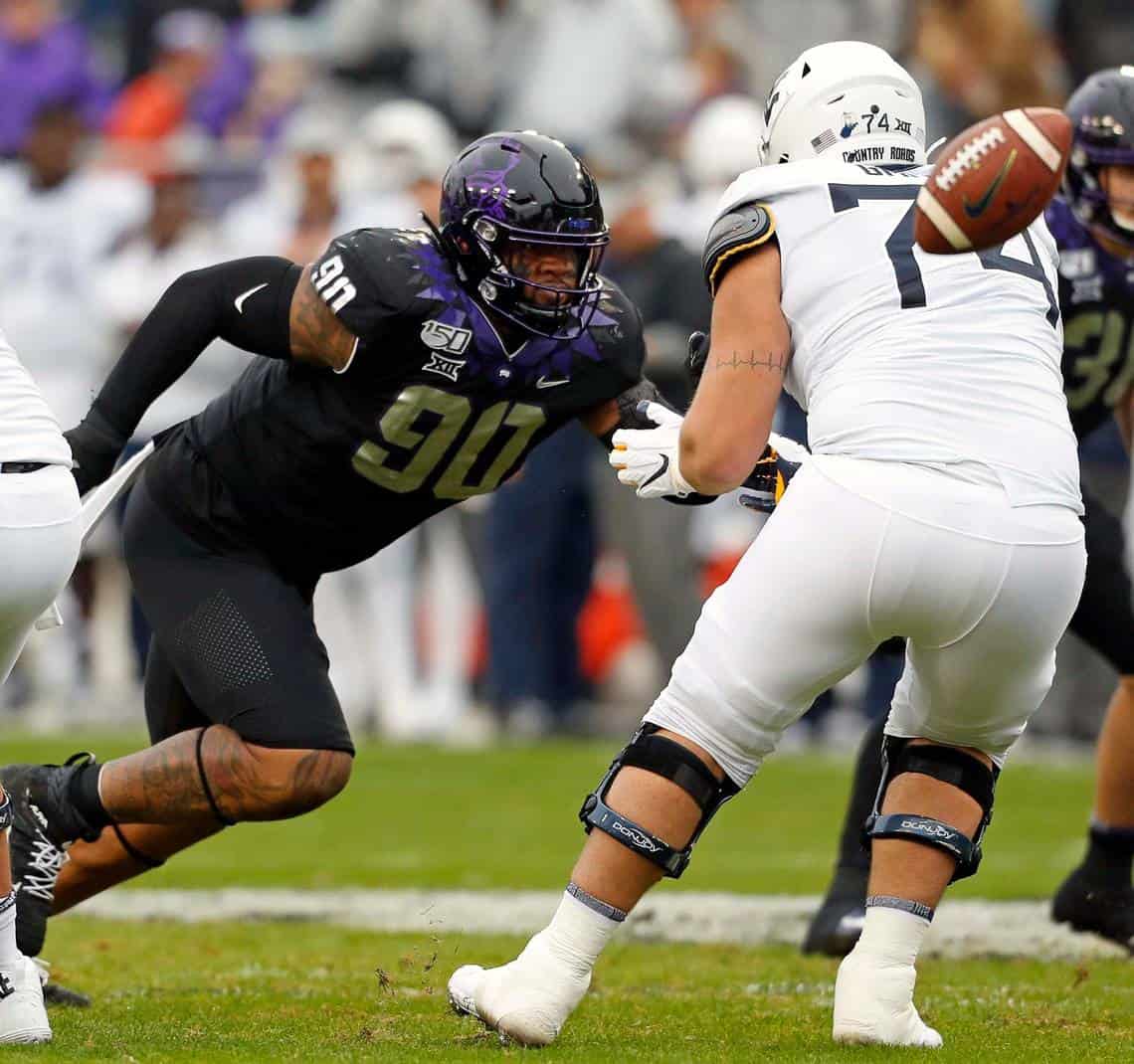 Ross Blacklock, DT, TCU
Tennessee has gotten to that spot where they don't have to go out and over spend in free agency or reach in the draft. They could use to improve their interior pass rush and Blacklock is a phenomenal talent in that regard.


30. Green Bay Packers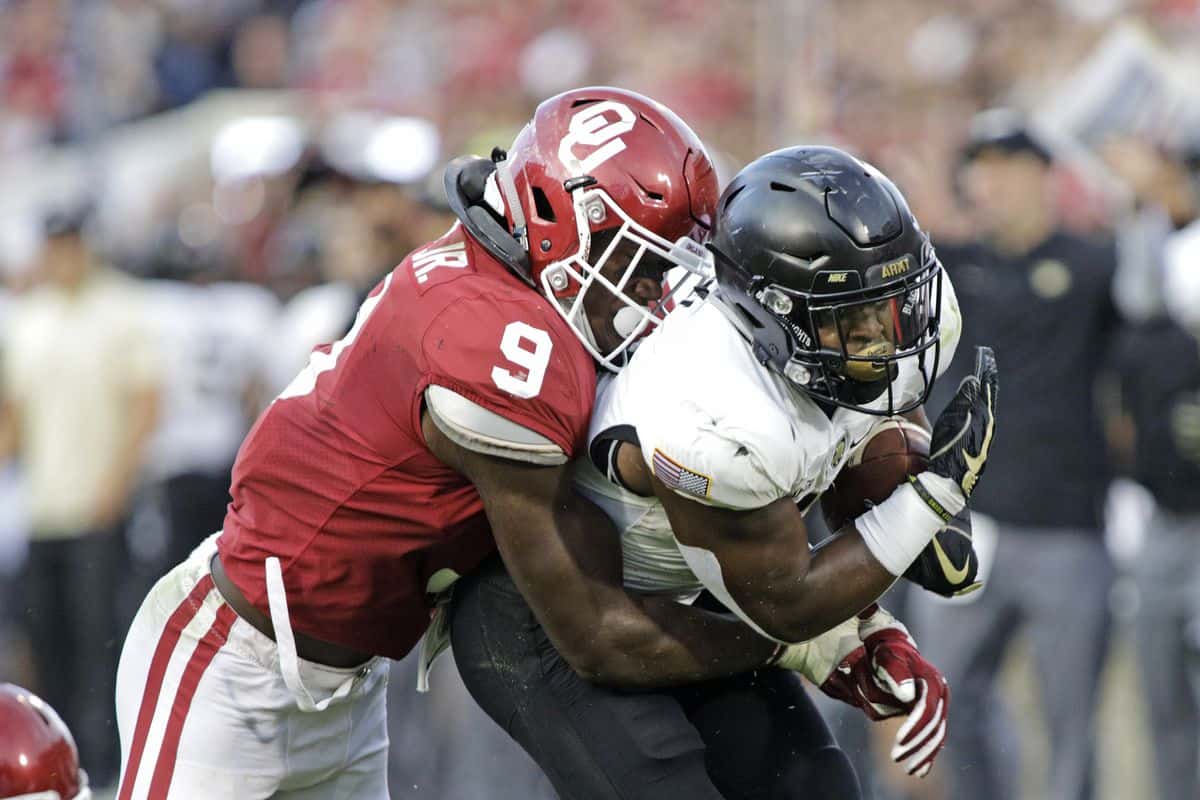 Kenneth Murray, ILB, Oklahoma
The Packers lost some quality linebackers in free agency, but sign one in return. They really improved their defense, and are still in the midst of that turnover. This has been led by excellent linebacker play, but they could use a playmaker that can work sideline to sideline. Murray is an incredible talent with off the charts leadership skills and effort.


31. San Francisco 49ers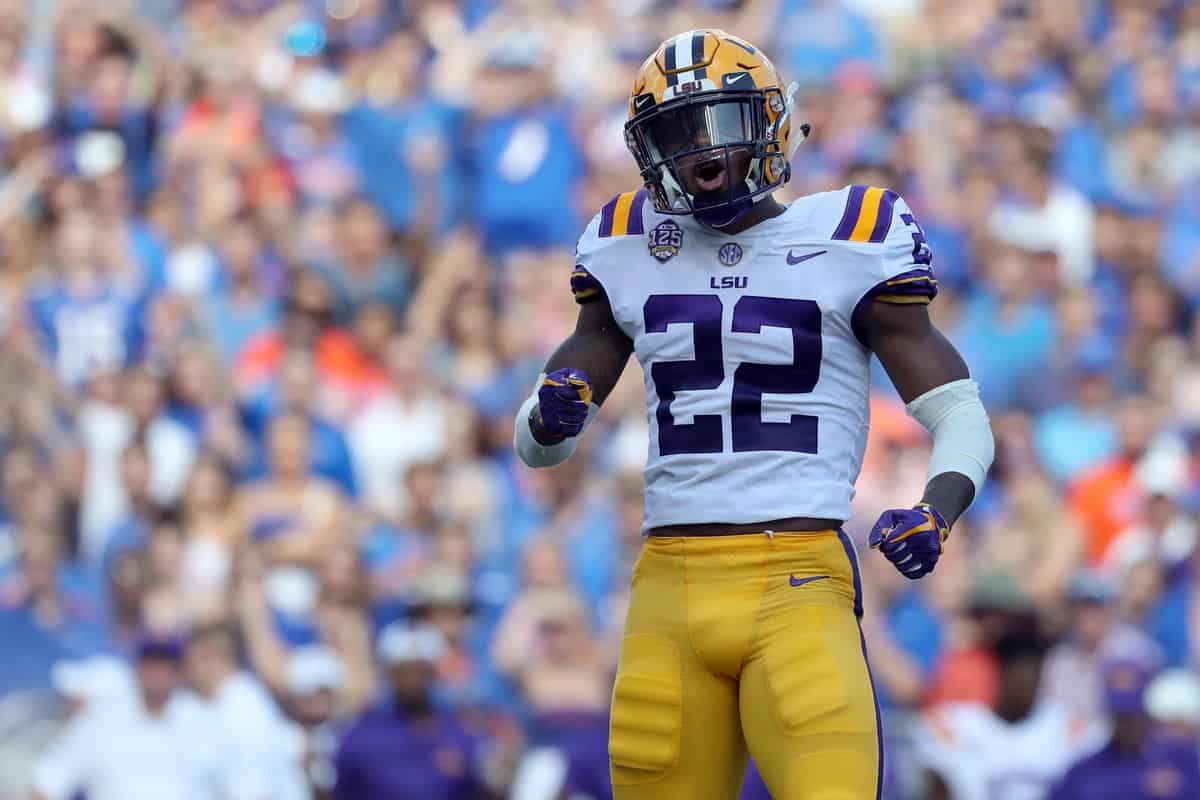 Kristian Fulton, CB, LSU
The 49ers get a dominant and cheap DT with their first pick, but still have a need a corner. They could use some young talent in their secondary so that they don't lose the momentum they have built last year.


32. Kansas City Chiefs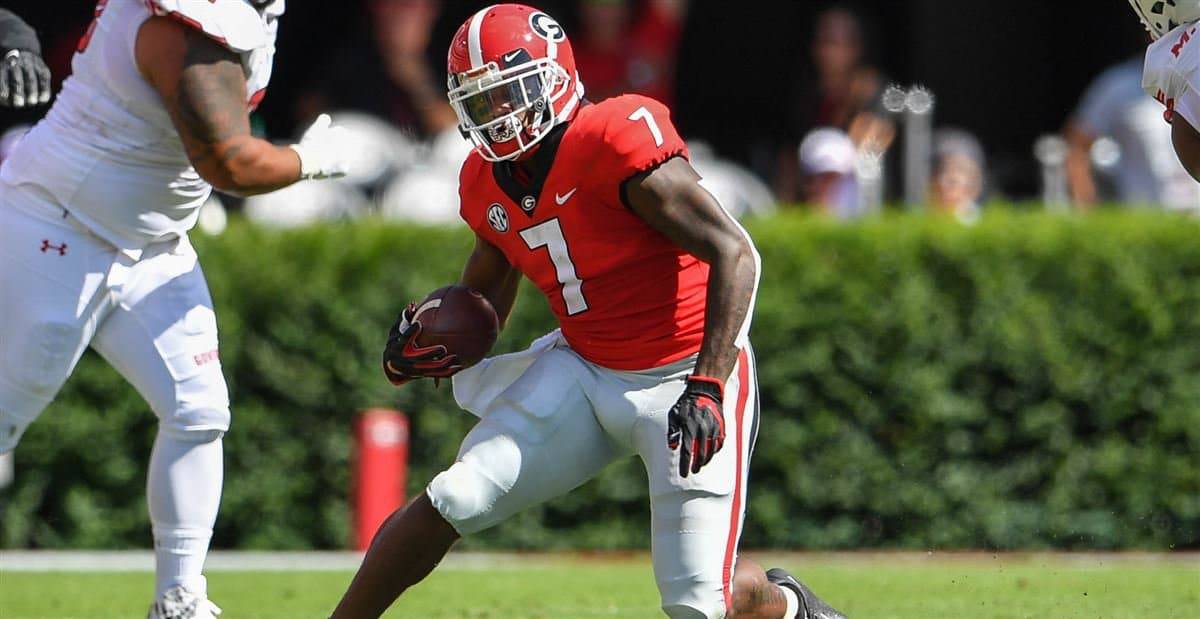 D'Andre Swift, RB, Georgia
With a solid offensive line and a creative, wide open passing game, the Chiefs quietly built an effective run game later in the year last year. Yes, the Superbowl consisted of running backs that weren't high draft picks, but when a super talented one is available, they very well might throw in a wrinkle that will be a nightmare for defenses.

2020 NFL Draft Picks 1-20 | 2020 NFL Draft Picks 21-32 | Round 2 | Round 3 | Round 4 | Round 5 | Round 6 | Round 7